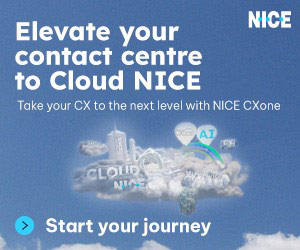 Our panel of experts suggest how you can put the customer at the heart of your contact centre operations.
Make Customer Satisfaction Your Contact Centre Mission
Edward Deming, a pioneer in modern quality management, had an effective definition of quality. It is that good quality must exhibit a high degree of uniformity and dependability, defined by a standard, suited for the customer.
Many contact centre leaders achieve uniformity as defined by their operating procedures, but we are often surprised as to the reasons why. Often, it's simply to save money.
If customer satisfaction is not the mission of your contact centre, then perhaps now is the time to consider ways to make your contact centre customer-centric.
The required changes may be simple. The first place to start is by looking at the KPIs you manage to.  How important are service levels, First Call Resolution (FCR), Average Handle Time (AHT), customer effort and satisfaction scores?  These measures reflect the experience customers care about.
If you are focused on the right measures but need help improving, consider investing in tools that empower your people. Personal recommendations include omnichannel access, smart ACD/IVR and quality management.
But just remember, managing a contact centre strictly to management metrics without consideration for customer experience may be penny wise, but pound foolish.
Thanks to Mark Ungerman at NICE inContact
Harness Verbatim Customer Feedback
Verbatim customer feedback (i.e. feedback through comments not scores) works in two ways. First of all, asking a customer the right questions at the right time is itself a customer-centric thing to do – we all want to feel listened to.
But secondly, in my experience, sharing verbatim customer comments with team members is a far more powerful driver of behaviour change than any form of peer review like call listening or appraisals.
Most people want to be great at their job – verbatim customer comments (delivered in a supportive environment) tell people exactly what they need to do more (and less) of to be great.
Finally, if you're asking for feedback, be prepared to respond to it. Listening and responding is as customer-centric as it gets: Getting it right gave us huge improvements in satisfaction, retention and profit.
Thanks to Guy Letts at CustomerSure
Verbatim feedback is also known as open feedback and involves capturing customers' comments, not scores.
Take the Time for Continuous Soft-Skill Training
Customers often get irate when an advisor reads off a script in a robotic fashion because they've not been trained to do anything else – it just sounds like they're hoping the customer will go away.
Instead, customers respect someone who listens and appears to be striving hard to solve the problem. So, continuous coaching is important, although it may be the first thing to go out of the window when the contact centre gets busy. Don't neglect its importance.
Customers respect someone who listens and appears to be striving hard to solve the problem.

Ken Reid
If an advisor doesn't have an answer, instead of reverting to the script, it can be good practice to arrange a callback from someone who can help.
With this in mind, ensure your team can put calls through to other departments when needed. There is little more frustrating than waiting to get through, then being told by an advisor that you need to speak to someone else – but you'll have to ring in again on a different number to do so.
Customer service can be improved significantly when advisors work alongside an automated dialler linked to CRM.
Get Your IVR Right
We all know about intelligent contact routing to get through to the appropriate advisor, but are the most likely customer questions covered by your IVR menu?
Imagine you are a customer of your company and then list all the types of questions you might have. Listen to your IVR to check it covers that question and goes through to an appropriate department.
While this may sounds obvious, we've all been put through to the wrong department – or worse, given up – because the IVR doesn't list our query on the options menu.
So, to put the customer at the heart of your operations, remove sources of frustration from the IVR. Offering a callback, by giving the queueing customer options like being able to hang up but maintain their position in the queue, is a great way to do so.
Thanks to Ken Reid at Rostrvm Solutions
Improve Your Proactivity
A proactive approach to customer service is an essential part of building a customer-centric culture.  This reduces calls to the contact centre, as one of the most common causes of enquiries is typically customers chasing information about deliveries or updates on what is due to happen next.
However, proactive customer service requires effort and dedication. The first step involves mapping the customer journey to see where a proactive contact (e.g. SMS message) can direct onto a more effortless experience.
Anticipating customer needs is central to this thinking. If you're able to do this, you could also redesign customer journeys, perhaps by adding in "how-to" videos, as another option for customers who want to avoid the contact centre.
Thanks to Colin Hay at Puzzel
Personalise the Customer Journey
Being able to personalise the customer journey to make it more seamless and enjoyable can set companies apart from the competition and help build brand loyalty.
People are time-poor – when they call a company, they don't want to waste ages having to repeat information from past conversations. They want a straightforward process.
There are now smart solutions that allow companies to record information about every conversation they have with a customer over the phone, keeping track of their details, what was discussed and even the tone of the customer's voice to track whether it was a positive or negative call.
When a customer calls back, the system uses that information to provide a personalised journey right from the beginning. Making the phone experience as easy and helpful as possible will make a huge difference to that customer's perception of your brand.
Thanks to Neil Hammerton at Natterbox
Focus on Good Listening and Resolution
According to a recent CallMiner report, most customers (61%) contact companies to resolve problems and arrive in a negative frame of mind. In fact, over a third of customers say they arrive annoyed, one in six arrive angry and the same number arrive ready for an argument.
So it makes sense to not make a bad situation worse by annoying callers with ineffective processes such as long waiting times or failing to resolve their issue on the first call.
The good news from the report is that consumers have very simple needs. Almost half (46%) just want to be listened to. Sadly, only half that number (23%) leave a call feeling like someone has listened to them.
So, first get the basics right, such as using active listening, avoiding interruptions and detecting emotions. Once you're happy these are in place, think about strategies to improve resolution and possibly adding technologies like interaction analytics.
Thanks to Frank Sherlock at CallMiner
Understand What Customers Want
It is important to understand the biggest hurdles your customers face, which is why Voice of Customer (VoC) surveys are so critical. Too many contact centres use surveys because "it's something that they should do", but it's important to use customer feedback to improve culture.
Industry surveys can also be a good source for this kind of insight. For example, a consumer survey conducted by Forrester Consulting showed the lack and consistency of knowledge among advisors to be the biggest pain point in getting customer service.
However, if you were to track and map your own customers' journey, you can highlight the biggest pain points, especially if you measure satisfaction at each customer touchpoint of the experience.
Once you have identified your pain points, you can then consider how improved coaching, service design and technology can boost the customer experience.
Thanks to Anand Subramaniam at eGain
Collect Both Direct and Indirect Feedback
Seeking feedback from customers is key to getting an "outside-in view" of the contact centre that can guide operations. Contact centres will ideally evaluate the different interactions that a customer has with them to improve and personalise the customer experience.
With advances in technology, contact centres can now analyse both direct and indirect feedback from customers, and cross-reference it with operational data, by using software to slice and dice data to turn it into useful insight and to find the root cause of issues.
For example, perhaps customers repeatedly raise concerns about agents not recalling an ongoing issue. This feedback should prompt an improvement in internal processes and training so that it's easier to view and understand call history. This can go as far as improving specifics areas, such as how you greet a customer to drive customer satisfaction.
Implement a Clear Quality Analysis Programme
Customers' expectations are constantly evolving, so contact centres need to keep up with developments yet also make sure they maintain a high level of customer service.
Quality assurance (QA) is an important aspect of customer experience, as it highlights the processes taken before and during interactions to meet customers' needs.
Using a QA solution enables managers to monitor performance to ensure that agents are offering good service to customers. It gives managers unique visibility and transparency into activities, as they have access to timely feedback regarding the performance of their staff. This can then allow them to review transactions directly with agents and provide coaching.
Implementing a clear QA programme allows contact centres to maintain a good standard of customer care at every touchpoint.
Thanks to Richard Burns at NICE
Don't Neglect Call Quality and Security
There can be a lot of background noise in a busy contact centre. Therefore, using noise-cancelling headsets can help ensure that customers aren't burdened by ambient background noise, have no repetition issues and feel like the topic of discussion is private with their assigned advisor.
Passive noise-cancellation mitigates high-frequency noise, such as the human voice, to drown out your colleagues who may also be on the phone to customers.
Thanks to Nigel Dunn at Jabra
Understand Your Unique Selling Proposition
Before any business can even start to look at making its contact centre customer-centric, it must fully understand its unique selling proposition (USP).

Jeremy Payne
Before any business can even start to look at making its contact centre customer-centric, it must fully understand its unique selling proposition (USP). It needs to know why a customer would buy from it rather than a competitor and where its offering fits in the marketplace. Is it positioned around product, service or price?
Few companies can create genuine differentiation around their product or solution, of course – Apple being one obvious exception to that rule.
Some businesses do clearly differentiate on price – and often their whole infrastructure is set up to support that differentiation. Others find their best route to distinguishing themselves will be to concentrate on service. Most businesses, however, will settle on a balance of those drivers – although the proportions of each dimension included in the final mix will differ in almost every case.
It is important that every organisation and every employee within that organisation fully understands what the proposition is, otherwise confusion may ensue and delivering a customer-centric approach is likely to become ever more difficult.
Build a Culture That Supports the Brand Promise
Many customer-focused organisations will go a long way to protect the integrity of their brand and support their brand perception and brand promise. One way they can do this is by building a culture of empowerment.
Organisations that put too rigid rules in place, or do not give customer-facing staff the freedom to use their own initiative to make decisions, will typically end up having to escalate interactions up the chain of command, in turn leading to customer frustration and disillusionment.
In line with this, businesses also need to put the right customer service metrics in place and ensure they reward staff that help them achieve those goals. If staff are measured and paid based on outmoded service metrics like AHT, for example, rather than measurements that more clearly gauge success like FCR or Net Promoter Score (NPS), then it will be difficult to build a strong customer service culture.
Thanks to Jeremy Payne at Enghouse Interactive
Treat Your People Well
Your people are your most valuable assets. If you value your employees, then your customers will also be valued. A key part of treating your people well is Workforce Management (WFM).
With a WFM system you are able to improve employee engagement, cut costs through streamlined operations and boost customer service.
Ensuring you always have the right number of people in the right place with the right skill sets at the right time, is one of the major benefits of a workforce management tool.
Daily/weekly/monthly (as well as seasonal) forecasts can be accurately set, ensuring the customer experience is always to a good standard. It also ensures your employees are neither overworked nor underworked, providing the perfect balance.
A WFM tool also enables you to make logical, better thought out decisions when it comes to deciding business service levels across each channel or altering forecasts and scheduling.
Thanks to Scott Budding at Business Systems
For more articles on putting the customer at the heart of your customer service, read our articles: