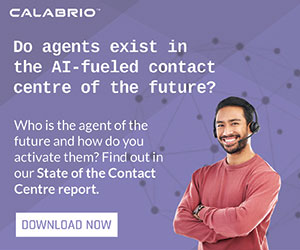 Are you capturing customer details accurately?
For many, mistakes in this critical process are frequent, costly… and avoidable! That's why we've asked industry experts to share their top advice on how technology can be used to capture customer details more accurately.
Here's what they said:
1. Empower Customers to Input Their Details Directly Through the IVR

Leveraging technology is an efficient way to ensure information is recorded accurately and effectively.
For example, interactive voice response (IVR) systems allow customers to input their details directly, minimizing agent error during data entry.
Additionally, speech analytics plays a vital role in capturing information effectively by analysing and transcribing customer–agent conversations in real time, highlighting and storing crucial data.
Notably, developing speech analytics software can capture not only verbal but also non-verbal cues, like customer sentiment and emotions.
This advanced software provides invaluable insights into customers, helping agents to tailor interactions, identify vulnerable customers, and meet their specific needs, ultimately improving customer experience.
Contributed by: Ben Booth, CEO, MaxContact
2. Adopt In-Call Messaging so Customers Can Quickly Remedy Any Errors

Call recordings, speech analytics, and call transcription are all great ways to help agents double-check they've noted down details correctly.
However, speech itself isn't always 100% reliable for spelling customer or location names, unless it's been spelt out during the conversation.
One way around this is to use in-call messaging. By sending a text-based message during or even immediately after a call, you can make sure that customers can quickly remedy any errors.
Everyone, including AI, can make mistakes, so openly confirming everything is correct, or fixing it immediately, can bring additional peace of mind rather than undermining the customer relationship.
Contributed by: Finlay Macmillen, Business Development Representative, Odigo
3. Use AI to Make After-Call Summaries More Accurate

Technology like conversation intelligence solutions help to continually capture all omnichannel interactions – and through analytics can uncover critical customer information, and more.
Further, AI-based capabilities make it possible to take those omnichannel interactions and automatically summarize conversations, so agents don't have to.
AI-based contact summarization reduces after-call work, makes summaries more consistent and accurate with customer information, and helps organizations get more out of customer interactions.
Contributed by: Frank Sherlock, VP of International, CallMiner
☆☆☆☆☆
Data Capture Is a Key Use of AI
The appetite for this approach was also recently evidenced in our 2023 Survey What Contact Centres Are Doing Right Now where we asked 'Which AI application are you focusing on the most in the contact centre to improve CX?'
14.5% of respondents stated that they are focusing on technology for 'Data Capture on Customer Interactions', suggesting that these contact centres are looking at the accuracy of the customer details captured as well as potentially the amount of data gathered per interaction.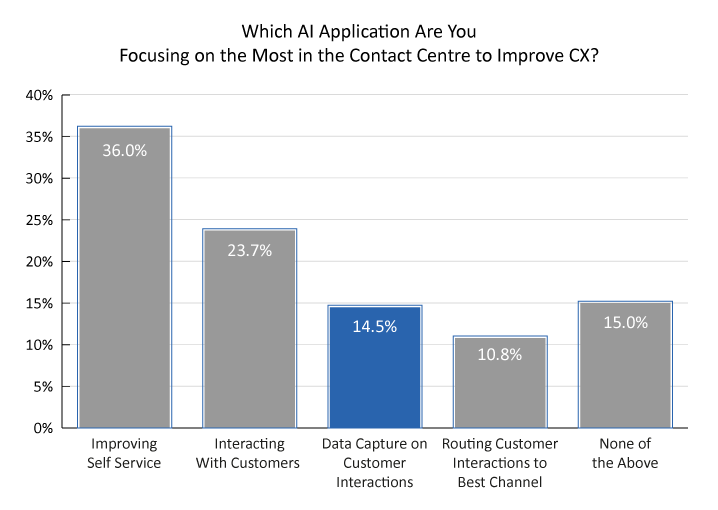 ☆☆☆☆☆
4. Use the Phonetic Alphabet
Train agents to use the phonetic alphabet to help capture letters more accurately when spelling out postcodes (for example).
You can find a downloadable phonetic alphabet here – UK Phonetic Alphabet – Free Download
5. Repeat Back Key Information
It can also help to train agents to repeat names and spellings back to customers to confirm they've captured all the details correctly.
For example, "Is that Billy? Spelt B-I-L-L-Y?" or "Let me just read that phone number back to you, 07781459330. Is that correct?"
For more great insights and advice from our panel of experts, read these articles next: