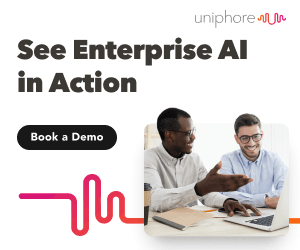 Proactive management of the workforce allows contact centres to adjust and provide great service to customers, but how can you can make this easier for everyone involved?
To find out, we asked our panel of experts for their best tips, tools, and techniques for improving intraday management.
1. Make Autonomous Decisions About Agent Allocation in Real Time

Proactive management of the workforce using manual methods or the intraday automation tools provided by mainstream ACD vendors is, frankly, past its 'sell by' date!
Any time a supervisor redeploys agents, or an automatic trigger is used to change behaviour (what passes for 'intraday automation' for the majority of ACD vendors) you create unintended consequences for your other workloads.
Most modern contact centres have many different inbound workloads across different channels with overlapping agent skill sets.
Doing the 'best' thing for any particular set of loads is a problem that mathematicians describe as NP-complete. You can't just come up with a formula that will work.
Solving the problem requires an intelligent system that can and does make autonomous decisions about agent allocation in real time.
There is a clear parallel here with predictive dialling; supervisors don't (or shouldn't!) expect to control diallers any more.
And nor should they be controlling, in real time, how inbound work gets distributed. Rather, they should be banging the drum, asking for true automation to make their jobs easier, as well as allowing many of them to be redeployed onto other tasks.
Contributed by: Garry Pearson at Sytel
2. Use Live Customer Contact Volumes With Actual Staffing Levels

WFM is an essential tool, and it's great at creating the best possible plan. But when the facts change, the schedule should too.
Once actual agent supply and actual customer demand are known, activities should be adjusted and optimized.
Real-time teams have tried to solve this problem for decades, but they simply can't access and process data fast enough, and the manual changes would be too slow to be effective.
Technology uses live customer contact volumes with actual staffing levels, acting fast to adjust schedules, which means pockets of available time can be used for activities like training and coaching.
That means you're more productive, with a lower cost to serve, because you can reduce the shrinkage to cover those activities.
And because agents receive more training and development time, they feel invested in and can handle customer queries more effectively – improving First Contact Resolution (FCR).
Crucially, it automatically communicates all changes to agents and team leaders, as well as updates all related systems like WFM, HR platforms, and learning management.
Contributed by: Nick Ashmore at QStory
3. Drill Into Adherence, Forecast Accuracy, and Occupancy

Having real-time data at your fingertips is critical to intraday management.
There are three critical metrics where you need visibility.
The first is schedule adherence. Are agents working on what you planned for them? If not, are they avoiding work or are forecasts off?
Once you answer that question, the next place you can look is at your forecast accuracy, specifically measuring your forecast vs actual for each communication channel.
This helps identify where there could be a productivity issue or a process issue. And finally, look at agent occupancy. Do agents spend most of their time servicing customers?
If the answer is yes, you likely have a forecasting issue and need a solution that uses metrics for all channels to calculate staffing needs. If the answer is no, you likely have an agent issue that can be addressed with coaching.
Contributed by: Chrissy Calabrese at Playvox
4. Have a Clearly Defined, Stress-Tested 'Plan to React'
Intraday management isn't about firefighting or panic. You need a clearly defined, stress-tested 'plan to react', agreed in advance with all the stakeholders. The plan needs to include the list of corrective actions that will be taken, in what order.
For example, in cases of understaffing, the first response could be requesting backup staff from other departments, followed by temporarily suspending cross-selling or upselling to reduce AHT, rescheduling training and other controllable shrinkage, asking team leaders and managers to log in as agents, or extending existing shifts by offering overtime.
Intraday management isn't about firefighting or panic. You need a clearly defined, stress-tested 'plan to react', agreed in advance with all the stakeholders.
The plan also needs to include the thresholds for KPIs beyond which each action is triggered; how changes will be communicated to agents and managers; and the action that will be taken afterward, e.g. finding the root cause of the incident and implementing changes to prevent it from happening again.
Contributed by: Chris Dealy at injixo
5. Embrace the New Era of 'Lifestyle Scheduling'
There's little point in putting all the power of scheduling into the hands of a few planners and team leaders when the majority of agents are left scrabbling around in the dark – with little opportunity to make a difference to their own working day and to customer service.
Thankfully, advancement in technology is ushering in a new era of 'lifestyle scheduling', giving agents the freedom to build and edit their own schedules – taking into account their personal commitments and preferences.
They can move lunches, catch up with colleagues, and make time for new learning, as customer demand or domestic events occur throughout the day.
Just be sure to introduce comprehensive rule sets and real-time intraday service level controls across all skills, to ensure that agents can build and modify their schedules without any impact on service levels or intervention from the workforce planning team.
Contributed by: Nick Brook at Calabrio
6. Log Everything to Streamline Reporting and Reinforce Accountability

While forecasting is a foundational element, it's crucial to dynamically reforecast based on real-time events.
This is the essence of intraday management.
For optimal implementation, consider the following best practices:
Detailed Logging
Ensure every change – additions, shifts, or removals from schedules – is promptly logged. Immediate system inputs or detailed logs to be updated later are invaluable. This not only streamlines reporting but reinforces accountability.
Flexibility Beyond Crisis
Rather than merely reacting to stressors, use intraday schedule management proactively. Keeping agents informed, adjusting shifts, or even permitting early leave during slower periods can boost morale.
An original plan shouldn't be a constraint. If faced with unforeseen challenges, adapt. Like changing beach day plans due to unforeseen rain, the most effective strategy is to adjust based on fresh insights. Remember, flexibility isn't just convenient – it's strategic.
Contributed by: Sam Dehart at Assembled
7. Quickly Push Out Notifications to Agents' Cell Phones

Having a robust AI-powered WFM solution allows organizations to optimize staffing, ensuring they meet required staffing levels regardless of interaction volume.
Using AI, this type of solution can monitor staffing levels in real time, automatically reforecasting staffing needs when interactions spike, such as during the holiday shopping season or a natural disaster.
AI can also track adherence in real time, ensuring that agents are working when scheduled. When organizations combine this with a modern employee engagement management solution, they can enhance staffing capabilities via employee self-scheduling.
When an organization is experiencing a spike in interactions, it can quickly push out notifications to agents' cell phones, allowing them to pick up shifts quickly.
An employee engagement management solution also helps when employees need to call out sick. They can easily self-swap shifts with their peers to ensure the organization meets the required staffing levels.
Contributed by: Mitch Todd at NICE
8. Enable Agents to Talk to AI Chatbots About Their Schedules

The latest chatbots, using artificial intelligence (AI), are reinventing workforce management and intraday planning.
Rather like having your very own WFM concierge, they handle all processes related to schedule requests and offer intraday automation, with AI-optimized employee self-service.
Chatbots are able to analyse current staffing levels alongside the unique skills of agents, their schedules, and even preferences.
Armed with this knowledge, the technology automatically triggers chat notifications to offer voluntary time off or overtime hours as appropriate.
Agents themselves can interact with these AI chatbots and let them know if they wish to accept their schedule options. If they do, the bot simply submits the schedule request for them.
AI-powered chatbots are the next generation of flexible intraday planning to eliminate exhaustive manual intervention and boost all-round success, and, best of all, they are already here.
Contributed by: Nick Brook at Calabrio
9. Use Tools That Clearly and Promptly Reveal Any Deviation

Make sure you know what's going awry before it's too late to do anything about it! Even if your forecast is 100% accurate and you schedule exactly the right agents to handle customer demand, one thing is for sure: it will go wrong.
There will be unexpected spikes or dips in contact volume, there will be unplanned absences, and not all your agents will adhere to their schedules.
The trick is to have tools that promptly and clearly reveal when a deviation between plan and actual starts to happen.
For example, dashboards that constantly compare forecast volume and AHT with actuals, dashboards that compare scheduled coverage of demand with actual coverage, and dashboards that display agent schedule adherence at team level, as well as highlighting individual agents who are out of adherence.
There's never a moment to lose in intraday management, so all these dashboards should be updated in real time.
Contributed by: Chris Dealy at injixo
10. Run a Series of 'What If' Scenarios
Intraday solutions are powerful business continuity tools for smart operations. At least, they could be if more people used them! Sadly, the majority of contact centres waste precious management time by continuing to adjust their intraday WFM processes manually, with a detrimental impact on agent morale and contact centre performance.
It is time to recognize the strategic value real-time capabilities of powerful WFM solutions. They provide all the dynamic data contact centres need to bring calm to chaos, avert crises, and maximize agent time.
Superior graphical reporting makes it easy to spot developing trends as they happen and to facilitate fast reforecasting or last-minute optimization.
Meanwhile, running a series of 'what if' scenarios can predict staffing needs for regular seasonal fluctuations like Christmas or new marketing campaigns, and can even help right-size the contact centre to support long-term business and expansion programmes.
Contributed by: Nick Brook at Calabrio
For more great insights and advice from our panel of experts, read these articles next: