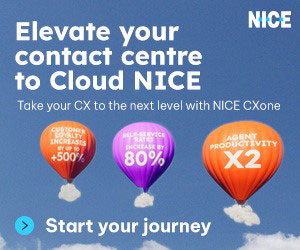 Our panel of experts share their advice for boosting the productivity and effectiveness of next-generation advisors.
Get Millennial Advisors  Involved in Creating the Right Culture
There is a huge opportunity to transform the working culture within contact centres.  The old productivity-driven command and control style of management is outdated and often counter-productive to both employee retention and the customer experience.
So trust advisors to build rapport and create relationships with your customers and ask them how they would improve the service you offer to your customers.
Gen Z and millennial advisors who have grown up in a digital world have a lot to teach us about multichannel communication.
If we show them we are ready to listen, then there is an opportunity to create truly inspiring work cultures. This will only benefit your customers and ultimately your bottom line.
Thanks to Martin Wyatt at West Unified Communications
Use the Psychological Framework "SCARF"
In my experience, next-generation advisors do not respond well to the command and control management style that I experienced at the same age.
So, I recommend that you use a psychological framework called SCARF to guide the way you motivate next-generation advisors.
There are five elements to SCARF, each of which are highlighted below:
S
TATUS – the relative importance to others.
C
ERTAINTY – the ability to predict the future.
A
UTONOMY – the sense of control over events.
R
ELATEDNESS – the sense of safety with others.
F
AIRNESS – the perception of fair exchanges.
Each of these five elements is a great guide as to how to manage young advisors, but the one that perhaps stands out most of all is this idea of "fairness".
If you want fully motivated employees then you need to show that their performance is being scored in a completely accurate and fair way.
To do this, involve advisors in quality calibration sessions, while also listening and perhaps taking actions off the back of their feedback.
Also, if you automate the vast majority of your quality scores using an analytics system, make sure that advisors know how this works.
Create a Single Team by Connecting Back-Office Experts With Advisors
One of the best ways to make next-gen advisors more productive is to help them to eliminate repeat calls, through better First Contact Resolution (FCR) or self-service options. The trouble is some complex problems can't be solved with self-service and require a specialist's help.
To avoid this, get your advisors and back-office experts working side-by-side, so they have support in resolving complicated issues on the first contact.
Get your advisors and back-office experts working side-by-side, so they have support in resolving complicated issues on the first contact.
This can work well if you have a system that allows experts to be alerted whenever an advisor needs their help on a call. They can then coach advisors on how to handle the problem or take over the call to deliver the best solution.
By helping to give customers the solution they need, your contact centre can deliver a positive psychological impact on the advisor and build their confidence.
Eliminate Periods of Silence on the Phone
When it comes to advisor productivity, silence is not golden. So, it makes sense to identify and eliminate the causes periods of silence and long hold times on calls.
With the right facts at their disposal, advisors can ensure that they don't keep customers on hold unnecessarily and avoid excessive silence while they try and find the information required to resolve the issue.
To help lower the number of periods of silence during phone calls, teach useful tricks, such as asking advisors to tell customers what they are doing. You could also look for anomalies in call lengths within your ACD system and target them in quality monitoring sessions.
To go one step further, contact centres with real-time analytics systems that include next-best-action guidance can prompt advisors to provide specific answers to ensure a good call outcome and remove periods of silence.
Thanks to Frank Sherlock at CallMiner
Add Gamification to Create a Fun Working Environment
Next-generation advisors are the 'social media' generation. They've grown up with, and are familiar with, the addictive nature of mobile games such as Candy Crush. These games keep the team stimulated and motivated. So why not replicate this in the contact centre environment?
Applying gamification to the contact centre means advisors can engage in fun, game-like competitions that boost motivation and reward high, measurable performance.
For example, advisors can be rewarded when they have performed well against important KPIs.
Thanks to Neil Draycott at Business Systems
Focus on Making the Advisor Experience Easy
The key to enticing productivity of our next-gen advisors is to make advisor work life as easy as possible. Contact centres can start by consolidating their advisor-facing applications.
By minimising the number of disparate systems that advisors must jump between, you reduce their effort. Aim for fewer systems and navigation styles – it's far less taxing on the advisors!
Contact centre leaders (and those who have a say in technology choices) should bring an "advisor-centric" mindset to the operational decisions they make.
This generation grew up with information at their fingertips and a healthy appetite for convenient options (just look at the surge in ride-sharing services and podcasting). Why would they expect anything less when it comes to their work life?
Convenient options for managing their schedules, swapping shifts and accessing self-coaching can all have a positive impact on the productivity of next-gen advisors.
Thanks to Tamsin Dollin at NICE inContact
Master the Art of Public Praise
Everyone likes to be recognised for good work, and new-generation advisors are exactly the same. In fact, individual recognition can be even more valuable with young members of the team, as they are generally more open to personal attention.
Individual recognition can be even more valuable with young members of the team, as they are generally more open to personal attention.
The latest gamification techniques are all about employee engagement and empowerment and of course the opportunity for Gen Zers to celebrate their individual successes in full view of their colleagues.
The simple use of wallboards connected to data in a cloud-based contact centre solution is all you need to satisfy a youthful craving for public praise that boosts confidence, motivation and productivity.
Just be careful when it comes to leaderboards to only show those who are at the top end. Anybody with a low ranking may not be happy to have their poor results shared for all to see.
Offer Self-Serve Workforce Management (WFM) to Advisors
Self-serve WFM enables advisors to feel as though they have greater control over their working lives, as they can log in from anywhere to view their schedules, request shift swaps and request time off, with almost instant feedback from managers.
The transparency of the technology that these WFM tools provide will also appeal to Gen Zers' sense of "fairness".
In addition, leaders can use WFM to schedule offline activities such as administration, training and weekly huddles when it is quiet. This helps to avoid boredom, which is always a demotivating factor and something many advisors, especially young advisors, really dislike.
Thanks to Colin Hay at Puzzel
Use Outlier Analysis to Identify Opportunities for Improved Productivity
With modern analytics systems you can now analyse all your interactions to understand the advisor behaviours that result in better outcomes for your customers.
These behaviours can range from soft skills, to call handling skills, to proper compliance.
Similarly, you can also analyse what kind of calls your advisors are handling and where they are having success and where they need help, as measured by efficiency metrics like handle times, transfers and hold times.
Once you establish your measurement criteria, you can now create clustered outlier reports to quickly understand which advisor needs the most support.
For example, you can map a metric like "customer effort or customer anger" on your Y axis and "empathy" on the X axis.
When you plot all your advisors against this matrix, you will quickly see who needs attention and who is doing a great job along these criteria, as you can see in the chart above.
Thanks to Shorit Ghosh at Clarabridge
Improve Knowledge Management and Systems
If you want to drive up the productivity of next-generation advisors, you need to give advisors the right information to manage customer interactions more efficiently.
To do this will mean putting in place high-quality knowledge management systems and ensuring that these systems are well integrated with other customer service systems.
If you do this, advisors can quickly access the right information to help customers and rapidly resolve queries.
In terms of knowledge management, look to improve the advisors' journalistic skills and create a style guide, so the articles are easy to follow.
Make Space for Collaboration
Contact centre and customer service operations are increasingly using self-service options to manage routine or straightforward interactions.
New young advisors are often left to deal with contacts that are typically more complex in nature – and they need to collaborate with others to find suitable solutions.
With this being the case, new young advisors are often left to deal with contacts that are typically more complex in nature – and they need to collaborate with others to find suitable solutions.
As a result, platforms like Microsoft Teams and the collaboration hub Slack, which allow advisors to pull in the customer and experts inside and outside the business to resolve complex queries, are becoming more important. They speed the process up and make life easier for the advisor.
Also, collaboration is typically recorded in a conversational thread, so that at any given point a supervisor could log in and check and monitor the thread of the conversation to ensure that the interaction is on track.
Provide the Right Tools and Empower Advisors to Use Them
Young advisors typically hate being asked to carry out predictable, repetitive work that automation and self-service could potentially do instead.
The mistake businesses often make in this context is using a human to do a transactional function rather than employing them to do what they are more suited to: engaging with customers and resolving complex queries.
To drive up productivity, it is important that managers provide advisors with the tools they need to do their job properly and the right systems integration to support those roles – so they are not forced to keep customers waiting as they struggle to access the right information.
Managers and team leaders also need to empower advisors by training them and then actively encouraging the team to take responsibility for their own work.
Thanks to Jeremy Payne at Enghouse Interactive
Find out how to empower advisors in the modern contact centre by reading our article: What Does Employee Empowerment REALLY Mean?
Improve Your Scheduling Processes
Millennials often live busy lives! So, it's good practice to provide advisors with the flexibility to alter their schedules to accommodate unforeseen circumstances or events in their personal lives.
To best achieve this, contact centres can implement intelligent automation, which utilises specific rules created by team leaders and managers.
Next-gen advisors can even be given the option of how they receive scheduling updates and confirmations, such as via their smartphones, so they can make changes or receive updates to their annual leave.
Tailoring and personalising scheduling for employees helps advisors to better manage their workloads, in turn creating a better work–life balance. This leads to a more engaged and happier workforce, which boosts productivity.
Thanks to Rich Correia at NICE 
For more ideas on improving your scheduling processes, read this article on Workforce Optimisation: 10 Ways to Improve Your Contact Centre Schedules.
Get Proactive With Artificial Intelligence (AI) to Support Advisors
The new generation of advisors coming into the contact centre bring different traits and preferences with them, causing difficulties for those contact centres which still rely on traditional methods of inducting new recruits.
Formal classroom methods of training, where big classes of people are lectured to, no longer fit the need, with modern advisors often preferring to learn as they go and through role play.
So, one way to reduce an advisor's "time to competence" is to use AI knowledge, which can guide the team through complex queries just like a GPS guides an automobile driver on next steps.
It can be developed from real-time context or conversational best practices for successful resolution, or captured from the best agents, analytics, and rules for compliance (e.g. who would have the right of way in a given situation, to draw from the driving analogy).
Equally important, it needs to be delivered to the agent at the point of customer interaction, tailored for the delivery channel (e.g. digital, phone, and retail channels).
Thanks to Anand Subramaniam at eGain
Empower Millennial Advisors Through Digital Transformation
Empowering next-gen to improve their productivity is just one of the benefits of a digital transformation encompassing all of your contact centre technologies.
Take the headset, for example. Some modern headsets allow advisors to customise their devices. This includes ringtone, sound optimisation for music, audio protection level, sidetone level and many more areas which enhance the usages of the headset and working processes.
Then, there are wireless headsets, which allow the team to work away from their desks while still maintaining a wireless connection, so they can easily move around the contact centre floor to speak to supervisors or product experts.
These features help to maximise an advisor's performance, and having this comfort is something that next-gen advisors will appreciate very much.
Thanks to Nigel Dunn at Jabra
For more from our panel experts, read the following articles: