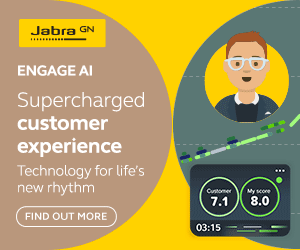 As we all know, the contact centre is always evolving. But what about the advisors who work in them? What traits and personal qualities are they required to have to be successful in the modern-day contact centre?
Here, our panel of experts discuss the qualities that would traditionally make up an exceptional advisor, as well as those that a modern member of the contact centre team would ideally possess.
Traditional Qualities
Empathetic
What makes a great advisor is the unique human emotion of empathy. It's the warm-and-fuzzy feeling that comes from a soothing voice who assures a customer that they understand their problem and can fix it.
The impersonal nature of automated machines makes them poor choices to handle vital customer service functions. The computerised voice that utters, "I'm sorry you're having trouble with your selection" isn't sorry at all, because it doesn't have feelings and cannot empathise with a customer's situation the way a human advisor can.
[Follow the link for: 18 Empathy Statements That Help Improve Customer-Agent Rapport]
Problem-Solver
The most important part of customer service is resolving customers' issues. The ability to listen, understand, seek out information and apply accumulated knowledge and past experiences to situations makes a great problem-solver and advisor.
When an issue requires resolution, the risk to the organisation is too big. But an advisor with problem-solving qualities knows how to delight the customer with friendly service that will mitigate any potential risk and leave the customer feeling happy and valued at the end of the conversation.
– Thanks to Nigel Dunn at Jabra
Emotionally Intelligent
Understanding and being sensitive to a customer's thoughts, feelings and experiences is an important part of every customer contact, in order to communicate effectively and build rapport and trust.
Whilst the advisor may not share the views of the customer, they must recognise their point of view, remain objective and focus on finding a solution.
– Ashley Unitt at NewVoiceMedia
To find out more about emotional intelligence in the contact centre, read our article: Emotional Intelligence FAQs Answered by an Expert
Knowledgeable
This is something that can only be learned, but some advisors will have a greater enthusiasm to increase their knowledge-base, or will just pick things up more easily than others.
If your advisors are well trained on the product/service, this often results in improved first time resolution of the query, which reduces call volumes and helps you meet your service levels.
Sociable
The ability to match pitch, pace, tone with your customer in the first 30 seconds can significantly influence the customer experience.
So, hiring advisors who can naturally build rapport and hold a conversation well is advisable. This is because, whilst some advisors can mimic rapport, it can become wearing to those who cannot do so naturally.
– Thanks to Mike Rogerson at Akixi
[In our article, the Top 20 Ways to Reduce Attrition in Your Contact Centre, we recommended that contact centre recruiters ask potential advisors "Tell me a time when you let someone down? And how did it make you feel?"
This is to gauge how they handle certain situations which require empathy and other social skills.]
High Work Ethic
If you were to ask a team leader or centre manager which advisors are the most successful and why, those with a strong work ethic will always be mentioned.
Their best people always want to further develop and improve their skills and usually want to take on additional responsibility as a peer coach and to uphold best practices.
Peacemaker
Advisors who are able to deal with and defuse volatile situations, without taking any abuse personally and not carrying any "side-effects" into the next call, are valuable members of the contact centre team.
These individuals can reassure customers, show empathy, keep the conversation factual, add personality and offer solutions expertly.
– Thanks Gemma Lonsdale at injixo
[Follow the link for our advice on: Dealing with Angry Customers]
Modern Qualities
Adaptable
The ability to adapt to external changes will be a crucial skill for any future contact centre employee.
The emergence of new technology has meant that the modern-day contact centre advisor has to be well versed in using a variety of tools, including online chat and social media on top of traditional phone and email.
As the industry continues to change, contact centres will look for employees who have the ability to pick up and work with new technology quickly, as well as new processes and approaches to customer service.
– Thanks to Richard Kenny at Plantronics
Tech-Savvy
There are numerous research reports that support claims of how technology is shifting and will continue to shift the modern-day contact centre.
For a tech-savvy generation, it's not about how an advisor can tackle incoming calls but how they can engage with customers across a wide variety of platforms.
As a result, it's essential for advisors to be tech-savvy and to stay up to date with the technology available, in order to use it effectively and to provide the best possible customer experience.
– Thanks to Nigel Dunn at Jabra
Flexible
Multiple communications channels, the rise in social media and expectations of immediacy from constantly connected consumers exert greater pressures on contact centre leaders looking to create the perfect team.
Every channel is unique and requires a distinct communication style. Some advisors are great talkers, others are great writers, and the best are flexible, with a combination of both.
Gadgeteer
The younger generation who have grown up with technology all their lives intuitively appreciate the immediacy expected of many of today's constantly connected consumers.
Generally, these gadgeteers can nimbly switch between PCs, tablets, mobile phones and other personal electronic devices in a flash.
They also understand the positive and negative power of social media where customers want to share information and ideas but also air their grievances online and on the move.
– Thanks to Colin Hay at Puzzel
What other personal qualities do you think make up an exceptional advisor?
Please leave your response, as well as any other thoughts, in an email to Call Centre Helper.