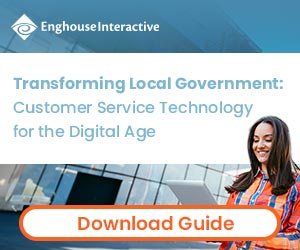 Our expert panel share their tips for improving customer satisfaction over a short period of time.
1. Offer VIP treatment
Why does American Express refer to its customers as "members"? Well, there's a lot of power in labelling customers as anything "special" or "VIP".
It's human nature to enjoy feeling part of something exclusive – or to feel like you're getting a better deal or service than others.
From loyalty programmes to the kind of customer service you offer, there are plenty of ways to make your customers feel special. Simply acknowledging that they're a highly valued, loyal customer when they call can be effective.
If your contact centre technology allows you to route based on CRM data, you already have the tools to prioritise VIP customers.
2. Go the Extra Mile
"Always give people more than they expect to get" is a simple but powerful quote by Nelson Boswell, which could be easily applied to any area of life.
The key here is in the surprise element of getting more than you expected. For instance, imagine you expected to receive a free mug, but were actually given a free mug and a 20% discount voucher. Then imagine you expected to get the voucher and the mug from the beginning. The second scenario just isn't as exciting – because you got what you were expecting.
Happy customers are those that got more than they expected – in terms of product or service.
3. Review Your Social Customer Service
Social customer service may not account for a big proportion of customer service interactions, but failure to respond via social channels can lead to a 15% increase in the churn rate.
Social networks can have a significant impact on how customers see your brand. Shoppers not only have heightened expectations when it comes to social media service, but if you get it wrong, your mistakes are out there for all to see.
Thanks to Tim Pickard at NewVoiceMedia
4. Spread the "FAN" Acronym to Promote Good Service
Turn customers into fans by having advisors follow this FAN acronym:
Find = Use your questioning expertise to understand the root cause of the problem.
Action= Identify the right course of action, agree this with the customer and ensure it happens.
Nice touch= This is where we surprise and delight our customers. A follow-up call is nice and thorough, and if it's tailored to the customer it can be really special, but is there something else we can do to really wow them?
Thanks to Rob Wilkinson at Bright  
5. Adopt "Friday Morning" Training Sessions
Adding a 'power hour' of specific training to an advisor's weekly routines can be extremely helpful in continuously reinforcing your customer-centric business model. These training sessions might involve analysing an advisor's favourite call of the week… or their most disastrous.
Supporting and polishing up their frontline advisor skills – such as use of emotions, empathy, openness, listening and influencing – are all critical factors in helping boost customer satisfaction.
Instead of being the initiator for which skills these sessions should focus on, why not allow advisors to set the agenda for their own training and development? Giving the team the ability to recognise which skills need improving may also encourage a sense of responsibility and trust.
6. Learn from Your Dissatisfied Customers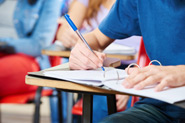 Your dissatisfied customers will be the ones that deliver the most insight about your business and customer service techniques. Listen to them.
This may be through customer focus groups, immersion sessions, call monitoring or the use of interaction analytics.
By acting on the feedback or data that has now been collected, companies can proactively resolve issues/take corrective actions throughout the customer journey, before the issue repeats itself or escalates. This can boost customer satisfaction as well as retention.
7. Provide a 'Personal Touch' for Customers
Unfortunately, there are bound to be many communications with customers that do not end positively, or do not go the way you would have liked them to have gone.
For those communications, why not isolate them through 'tell-tale' indicators such as those which do not fall under the first call resolution category or those which had a high average handling time.
Once you have isolated these tell-tale communications, show your customers that you really care by sending them a personalised email. This email could ask them if you can do any more to help or if they think the company's communication could be improved. And it could perhaps offer the caller a voucher or some type of compensation to make up for their misdealings.
8. Boost Advisor Morale Through Motivational Games
Introducing the idea of gamification into the contact centre can help keep motivation high and boost engagement, in order to maintain quality customer service representatives and consistently drive high levels of customer care.
Some examples of games/competitions can include a first call resolution 'crown', which employees could compete for weekly. Another might be a daily contest for the best customer feedback scores. The end prize for these may be a half day off work or a bottle of champagne!
Gamification features are also available within many workforce management systems. Some of the features of these include awarding points for a seamless timecard, approval of timecards, perfect attendance, overtime-related bonuses, etc. Different points values can be assigned depending on each action.
Thanks to Daniel May at Business Systems. For more information on how to improve customer service.
Find more examples of contact centre gamification in our article: Motivational Games for Employees
9. Do Each of the Three Following Best Practices
i. Identify problems that originate outside of the contact centre, while informing non-customer-facing departments of the impact they have on the Customer Experience (CX). Failure demand can sometimes make up over 50% of contacts.
ii. Ensure all customer touchpoints are covered in your Voice of the Customer (VoC) programme, identifying where to focus most efforts initially.
iii. Make Customer Experience (CX) and the Voice of the Customer (VoC) outputs highly visible in the contact centre, via lots of communications, celebrating success, etc.
Thanks to Richard Beard at Bright  
10. See What's Going on in Digital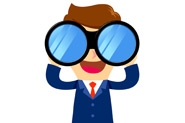 60% of customers go online before engaging with a contact centre, so it makes sense to close the gap by finding out what it was online that caused them to reach out to your contact centre.
Your online team will want to know why customer demand was leaked into the contact centre from the website, while the contact centre will benefit when the online experience is optimised.
So, consider improving the links between those who work on the company website and the contact centre team.
11. Look at What's Happening Outside of the Contact Centre
Start applying analysis to all the calls coming into your contact centre, using tools such as Rapport, so you can work quickly to eliminate customer journey bottlenecks.
By doing this you can highlight and ultimately eliminate the many repeat calls, failure demand, incorrect messages and out-of-hours contacts that can do so much to damage brand experience.
12. Don't Use Average Handling Time as an Advisor Target
If you are still targeting your advisors on traditional metrics such as Average Handling Time (AHT) then it's hard for them to concentrate on delivering excellent customer service.
Simply refocusing on the right metrics can make a significant difference, perhaps moving away from time-based metrics to those that have greater insight into service quality, such as First Contact Resolution (FCR).
Thanks to Stuart Dorman at Sabio
13. Set This One-Month Coaching Competition
Use Voice of the Customer (VoC) insight to identify the bottom five performing advisors in each team and focus on factors that advisors can control such as knowledge and soft skills.
Then, set a one-month coaching competition for all managers to work with the selected underperforming agents to try to get the best possible aggregate improvement.
The manager with the biggest team swing in Customer Satisfaction (CSAT) scores wins a prize, and the agent with the biggest improvement also wins a prize.
Thanks to Simon Thorpe at Bright
14. Review Your Scripts
Sometimes an advisor's strict adherence to a script can bypass common sense and cause anything but customer delight. So, give advisors the freedom to act with common sense and not stick rigidly to a script regardless of the circumstances, to deliver quick wins with customer satisfaction.
For example, if a customer who has not had their problem resolved is asked: 'Is there anything else I can help you with today', it is likely to be met with a negative response. Unsurprisingly, this lack of common sense is likely to increase dissatisfaction as the customer hasn't been helped yet.
Measuring customer emotion at these points, either through interaction analytics or calculating a Net Emotional Value (NEV), will give you insight as to whether your script needs a rethink.
Thanks to Frank Sherlock at CallMiner
Find out more about the NEV metric by reading our article: How to Measure Customer Emotions
15. Identify Drivers of Customer Effort and Repeat Contact Reasons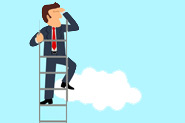 Around 30% of all customers report spending a high level of effort to resolve their problem. Often, by the time a consumer makes a call to an advisor they are already frustrated and ready to take out their anger on the next person they talk to.
Switching from the web to the phone, having to re-explain an issue, and having to contact a company repeatedly are three of the biggest causes of customer effort. Most of these efforts can be avoided if your contact centre is designed to resolve queries first time.
And remember, your advisors are often the best equipped to tell you where the areas of high customer effort really are.
16. Develop a Self-Service Strategy
The majority of customers, across most demographics, prefer self-service for simple interactions.
Research from SITA showed that almost every flight is now booked using self-service technology; 75% of people use a website, while only 4% say they will seek out a human. Yet recent research commissioned by West shows that just 21% of contact centres offer self-service.
So, make the next six weeks count by getting buy-in for a self-service strategy. Look into deploying successful self-service tools, so advisors are able to spend more time on dedicated and complex queries as the contact centre load is reduced.
Thanks to Enda Kenneally at West Unified Communications
17. Look out for Business Processes That Drive Dissatisfaction
For just six weeks, stop using the random approach to coaching across a broad spectrum of interactions and target interactions that only contain difficult customer behaviour.
Look for negative sentiment by asking advisors for examples in quality monitoring or using speech analytics tools and mark those interactions for supervisor and agents.
During this time, focus less on advisor performance and skill, and alternatively, ask your advisors to personally identify the negative internal business processes in those calls that drive dissatisfaction.
Next, short-list the top ten drivers and clearly communicate them to the contact centre and the business owner (i.e. marketing, billing, website, pricing).
Thanks to Roger Lee at OpenText
18. Reduce Background Noise
Noise-cancellation headsets can promote productivity, efficiency and confidentiality by blocking out background noise and making call quality crisper and cleaner. This helps to reduce unwanted repetition and leads to higher quality conversations and quicker resolution times for customers.
For advisors, the ability to effectively manage relationships with minimal disruption is conducive to improvements in output and morale.
Also, think about a flexible headset solution that allows the team to take calls on the move. This makes it easy for advisors to retrieve important documents or speak to a colleague at the other end of the office to help solve a customer query.
Thanks to Nigel Dunn at Jabra
19. Consider These Four Actions
i. Remember the customer journey from beginning to end and check processes, perhaps through mystery shopping.
ii. Understand why customers are contacting you in the first place – it is surprising how few organisations actually do this – and look for repeat-contact reasons.
iii. Publish answers to the most frequently asked questions on your company website or make it easy for customers to help themselves, including webchat for more straightforward queries.
iv. Start contacting customers before they have a chance to complain or, even better, before they are aware they have a problem.
Thanks to Colin Hay at Puzzel
20. Build a Knowledge Base by Collecting Customer Feedback
Capturing customer feedback in real time, whether through real-time speech analytics (RTSA) or end-of-call surveys, allows businesses to use the knowledge gained to shape their future customer service approach.
Building up a knowledge base enables businesses to find out not just who that customer is, but other details like where they live, what card they pay with and what they have previously bought.
21. Leverage Social Customer Service
Remember, one of the most effective and cheapest resources any organisation can make use of to deliver enhanced customer service is its existing customers.
By creating a platform and a process to make it easy for people to share experiences, feedback, expertise and knowledge in a social forum, businesses can help quickly resolve queries, drive up satisfaction levels and reduce churn.
It is a great way of ensuring customers can get what they want in the fastest and most effort-free way possible. Businesses can drive up the effectiveness of this approach by rewarding super users and customers who share intelligence to help the broader community.
Thanks to Jeremy Payne at Enghouse Interactive
For more advice from our panel of experts, read our articles: