We present 50 great tips to help you bolster your customer service strategy.
1. Involve Customers in Writing Your IVR
All too often, the IVR functions are written internally without involving customers in the process until it is too late.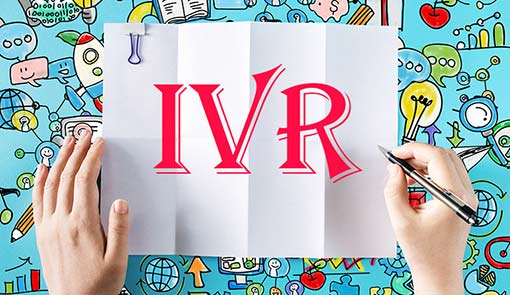 Get customers involved in the process of designing the IVR.  You will probably get a much better call-flow.
2. Customer First, Process Second
Remove all targets that get in the way of doing the right thing for the customer.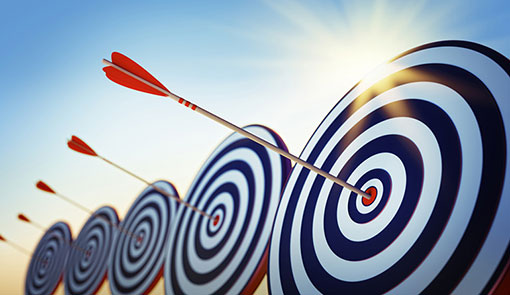 Measuring average handling time (AHT) and using it as an advisor target is a classic example of this.
This measurement should only be used by your Operations Managers to help with resourcing levels, and should not be used on the contact centre floor.
3. Avoid Awkward Webchat Silences
It is all too easy for an agent to leave a customer in "awkward silence" while they look for an answer to their question.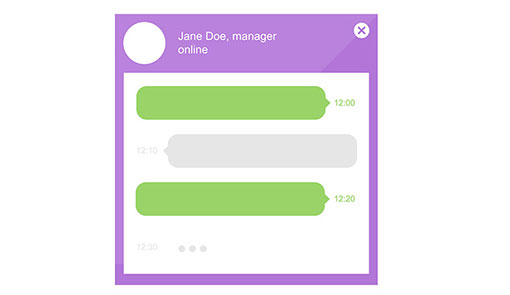 Remember, a webchat isn't like a phone call where customers can hear agents tapping away. If no one is "currently typing", the customer may worry that the agent has left the chat.
Avoid these "awkward silences" by asking your agents to post stock phrases like: "I'm just looking into that for you," before they start looking for the relevant information.
This will help your agents to manage your customers' expectations, so they don't get frustrated and leave the chat.
4. Employ Advisors With Resilience
As an industry we tend to employ nice-natured people who are happy communicating and chatting with customers.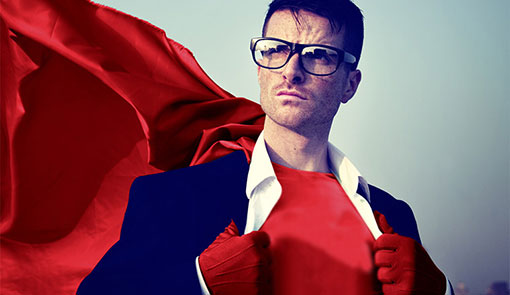 And then we put them on the phones in an often-pressured environment, where they have to deal with unhappy and sometimes abusive customers.
They then get stressed and burnt out and, before too long, they leave.
One way to solve this is to employ advisors or agents who have more resilience.
There are a range of probing questions that you can ask during an interview that will help uncover this. You could also use psychometric testing or online screening testing to do this.
5. Simplify Compliance
We tend to assume that we have to use compliance statements, no matter how awkward they sound.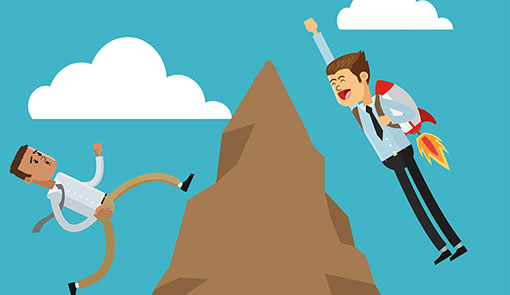 If you challenge the statements, you may find that there is quite a bit of flexibility in how they can be deployed.
I have found that the compliance department can be quite rigid, but there is more flexibility with the legal department, who can often be happy that the sentiment of the law is used, rather than being too rigid about the actual words that are used.
6. Remember, First Contact Resolution Doesn't Necessarily Increase Handling Times
There's a popular misconception that driving for First Contact Resolution (FCR) will increase the Average Handling Time (AHT) of a call.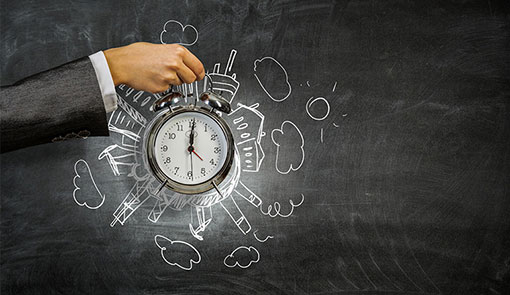 While spending more time with a customer may, in the short term, increase the time spent on the first contact, you will generally get a reduction in call handling time from the elimination of the second, third and even fourth calls.
In fact, many contact centres that have removed AHT as a metric at agent level have seen a big increase in FCR with little or no change to AHT.
For more on FCR in the contact centre, read our article: What Is First Contact Resolution? – With a Definition, Formula and Expert Best Practices
7. Make Sure Self-Service Doesn't Mean Poor Service
I see lots of call centres that want to bring in self-service as a way of reducing the need for customers to contact them.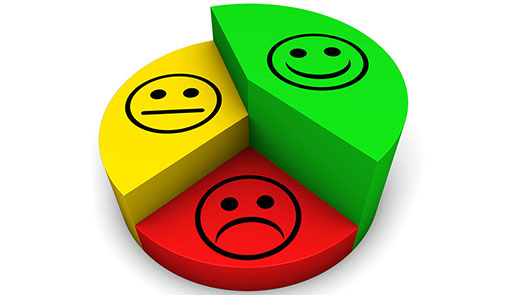 The problem is that they start with the premise of getting rid of the customer rather than improving the customer experience. These self-service applications then require complex verification and are often difficult to use.
For example, many banks offer a paper-free option, but instead of sending you a statement by email, they send you a link to say that you can go online and then view your statement (provided that you can remember your password and that you have good online access).
Instead, think about how you can make these systems as easy as possible to use. And keep a careful eye on the web analytics to ensure that they are as streamlined as possible.
8. Apply the "Law of Jonty"
If people want self-service they use the web. If they pick up the phone they want to speak to a person.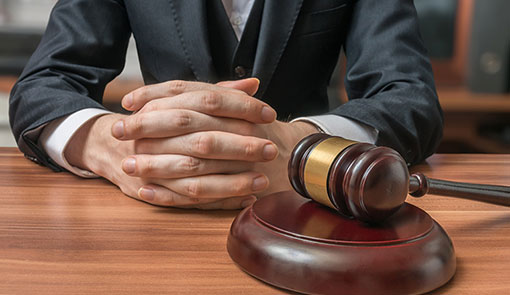 "The Law of Jonty": Don't confuse the two.
Taken from an article in The Sunday Times Magazine 25/03/2012
To read the full article click here
9. Get Managers on the Phone for the Final Push
One great way to push your team through the final hour of their shift is to put your management teams on the phones with them.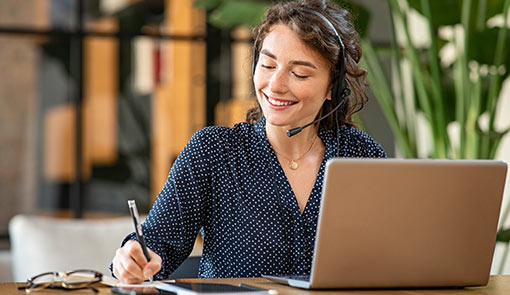 An alternative is that the best-performing agent of the day gets to leave an hour early – and their team manager covers the last part of their shift!
10. Listen to What Your Callers Are Telling You
If you start listening to calls, you really get a lot of information on what your callers are telling you.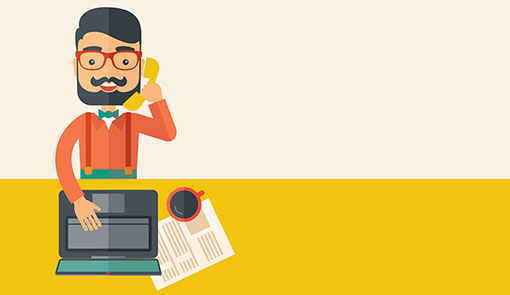 One of my favourite techniques is to put a batch of calls onto your smartphone or onto the CD in your car, and listen to them on the way home.
They give you some very good indicators of what is going on with regard to customer service.
Better still, offer them to people on your senior management team.  It's a great way for them to understand the customer journey.
Obviously you will need to take out sensitive customer information first.
11. Focus on the Right Measures
Agent engagement and product knowledge will influence customer satisfaction much more than queue time.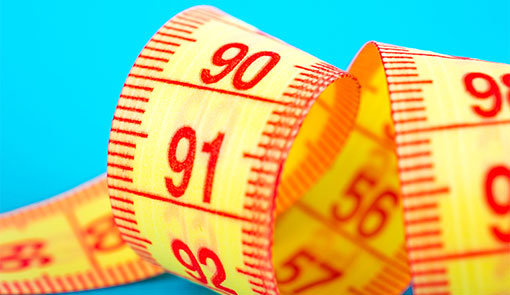 This is an easy mistake to make. Other classic metric mistakes to avoid include:
Using metrics as targets and not indicators
Chasing numbers without a clear strategy as to why
Reporting on metrics that don't inform decisions
12. Learn From Your Mistakes
If you want to reduce errors then you need to learn from your mistakes.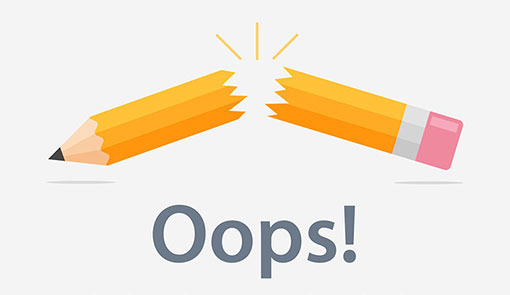 In so many contact centres you see callers calling up time and again for the same reason. Some of this could be solved quickly and easily, by updating the website, for example.
This will also improve first contact resolution.
For a list of typical contact centre mistakes to avoid, read our article: 29 Mistakes That Your Contact Centre Might Be Making
13. Take Ownership of Your Website
All too often the Marketing department "owns" the website.  In the smarter companies, the Customer Service department "owns" the support pages.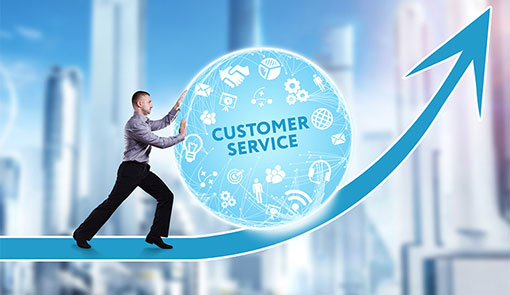 This makes it very easy and fast to be able to address customer issues and help with call avoidance.
Frequently asked questions (FAQs) can be added quickly and service outages can be swiftly displayed.
14. Map Out the Customer Journey
Have you ever sat down and planned out what the entire customer journey should look like? Have you ever compared it to what is happening with your customers?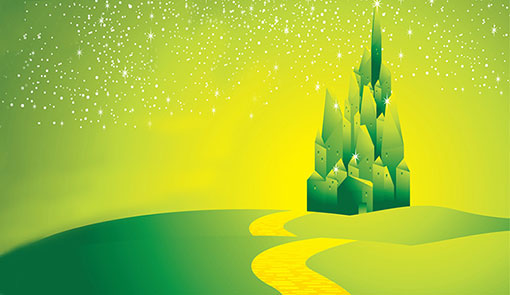 Many contact centres have not.
Customer journey mapping can be a real insight into how customers move through your contact centre.
And it's quite easy to do.
Just start listening to some of the phone calls as they move through the company. You need to do this from "trunk side" monitoring and you need to listen to the entire journey through the IVR and through call transfers between agents.
You then sketch this journey on a massive sheet of paper. Flipcharts and sticky notes are good for this.
You can then look at ways to simplify and improve these journeys.
The secret is to just do it on a sample of calls. Start with ten calls. It's a good number and it means that you won't get too bogged down with the detail.
15. Ditch the ACD Statistics
Don't rely on the ACD statistics – Average Handle Time, Service Level, etc. These are easy to measure but they focus on time factors, not on the quality of the call.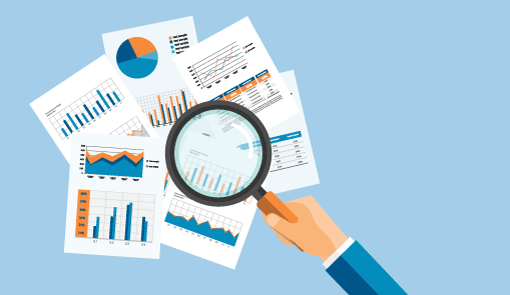 All too often, ACD statistics encourage agents to rush through the phone call, so that they can answer the next call. Often this does not solve the problem and may generate repeat calls.
Find out best practices for using ACD call reports in our article: A Quick Guide to Call Centre Reporting – With the Top Seven Reports, Examples and Tips
16. Don't Dive Straight Into Giving Compensation
Customers typically don't primarily want compensation. They just want an apology and to get their problem resolved.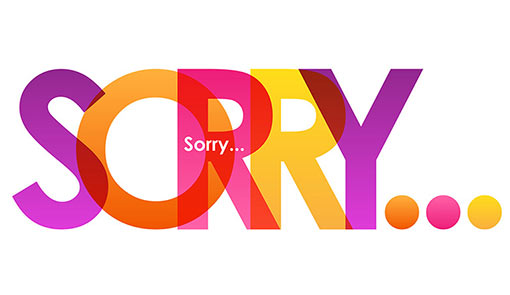 That's not to say that some token compensation may not help smooth things over.
The key is to avoid having a compensation culture where we keep on paying out compensation rather than solving the underlying problem.
Coaching agents to say "sorry" sincerely could not only save you money, but it could help to improve customer satisfaction too.
17. Only Introduce Channels Appropriate to Your Product or Service
It is all too easy to get swept up in popular trends when adding new channels to your contact centre.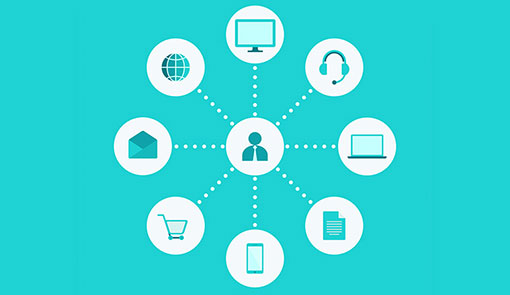 However, the complexity of the product or service you provide should also be a key influence.
For example, a technical problem with a television may be easier to diagnose over the phone than via webchat.
While popular trends and customer demands should not be ignored, taking a moment to ask "Is this right for us?" could save time, money and disappointment in the long run.
For more on choosing the right channels, read our article: How to Create an Effective Digital Customer Service Strategy
18. Trust Your Agents to Do the Right Thing
It is common for agents to have to adhere to a long list of rules at work – and this does nothing for morale.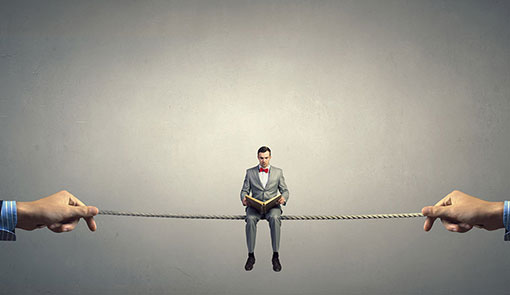 Everything from timed toilet breaks to rewarding agents for arriving at work on time can result in agents feeling like naughty schoolchildren.
It is important to recognize that it is the behaviour of the minority that probably caused you to put such rules in place to begin with.
Get rid of your silly rules and trust your agents to do the right thing. You will probably find they are far happier working in an environment where they are respected as adults.
You can then deal with the minority of "rule breakers" on an individual basis – even if this does mean showing them the door.
See our article Silly Contact Centre Rules for the full list of rules that could be doing more harm than good.
19. Steal Some Good Ideas
Pablo Picasso allegedly once said: "Good artists borrow, great artists steal."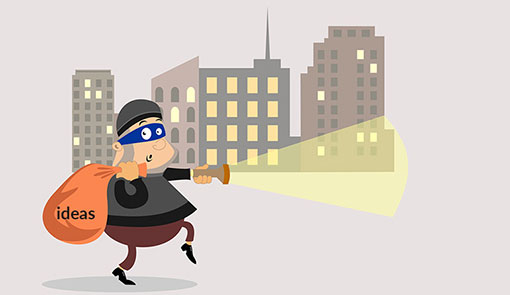 Want to improve the contact centre? Then steal some good ideas.
Network with the best contact centres and copy the schemes that worked best for them.
There are quite a number of contact centres who host virtual open days or site visits. Make sure that you return the favour by hosting visits to your contact centre.
You can also share advice with fellow contact centre leaders in the chatroom of a Call Centre Helper webinar.
20. Be Careful Benchmarking Your Contact Centres Against Others
Be very careful benchmarking yourself against other contact centres – particularly in the same sector. The danger is that you may be replicating bad practice.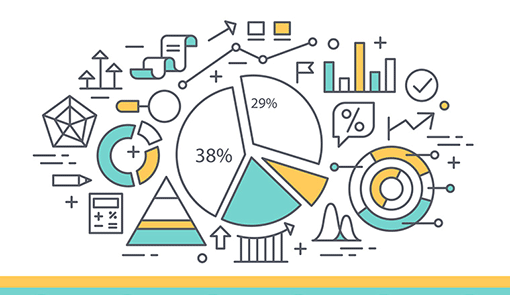 For example, if the benchmark for handling an email in your sector is, say, 24 hours, you might think that if your handling time is in line with this you are doing a good job.
In reality, you may find that asking your customers what the benchmark should be may be much more effective.
21. Show Management the Proof
Senior management now seems to want to see proof before they can make a decision – particularly around any major expenditure.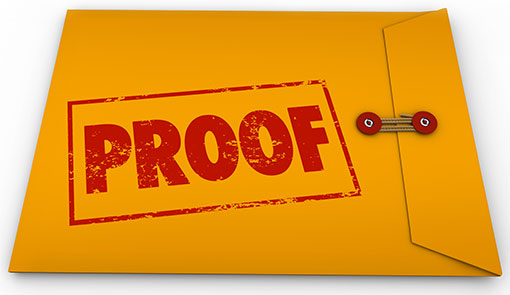 Luckily, there is so much more proof today than there was 10 years ago.
It is much more available and more believable, and there are a lot of people who will help support you.
You can benchmark yourself against other companies and get ideas from other people.
22. Overcome the "We Sort of Do It Already" Mentality
This is a key problem and an attitude that is found in boardrooms and senior management all over the place.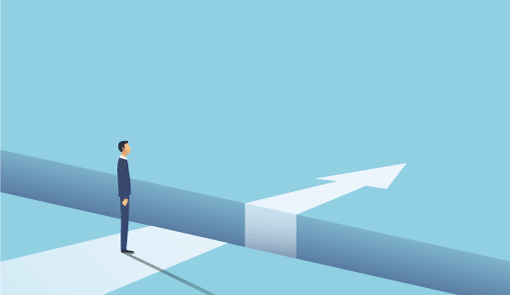 It stops us actually implementing some of the innovative ideas that we come up with.
23. Remember, Loyalty Is as Important as It Ever Was
Loyalty really is as important as it ever was.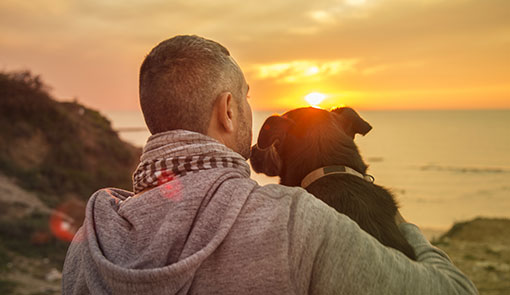 The problem is that those companies that don't get customer loyalty are trying to poo-poo it. If they got it, then they'd be rated like John Lewis, etc.
It is complacency and a lack of understanding about what it takes that keeps all these organizations in the slow lane.
Try telling First Direct, Waitrose or John Lewis that loyalty is not important.
Of course loyalty is important. Not only do you get profitability, you also get word-of-mouth marketing.
In the days of social media, your customers become your marketing department.
To get customer loyalty right, read our article: How to Achieve Customer Loyalty in a Digital World
24. The Customer Is a King-Maker
With social media, it's not just that "the customer is king".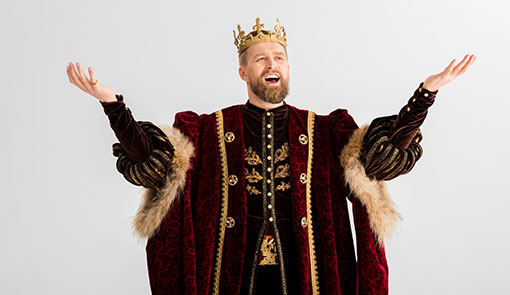 When customers' opinions are heard widely, the customer is king-maker as well.
A show of hands showed that many people had changed purchasing decisions based on a review on TripAdvisor. That's powerful!
25. Personalize the On-Hold Music That You Play
You could look up the caller's phone number in your database and play different music on hold to the caller.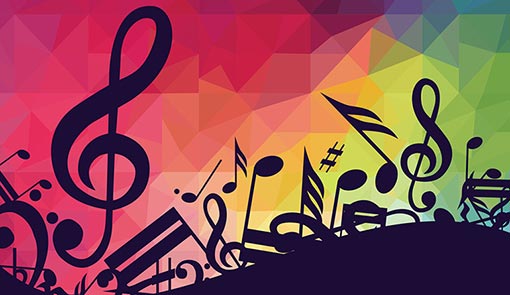 For example, you could play pop music for the under-25s and classical for people living in a posh postcode.
Follow the link to find out: What Customers Really Think of Music on Hold
26. MOT Calls
Want to improve customer service and customer retention?  Why not make an MOT call to anyone who has not been in touch with you over the past 12 months?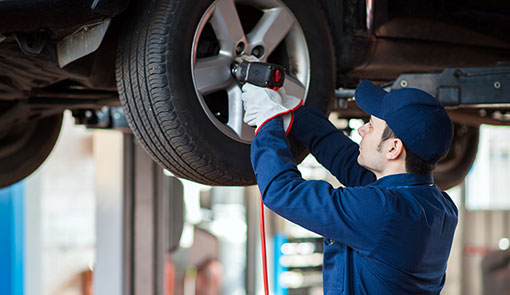 It can be done in quiet periods and is best done before renewal is due.
(It is called an MOT call after the Ministry of Transport MOT check-up that requires your car to go through a test every 12 months.)
27. Make Sure Data Protection Guidelines Are Not Holding You Back
Lots of companies do silly things in the name of compliance, particularly with Data Protection guidelines.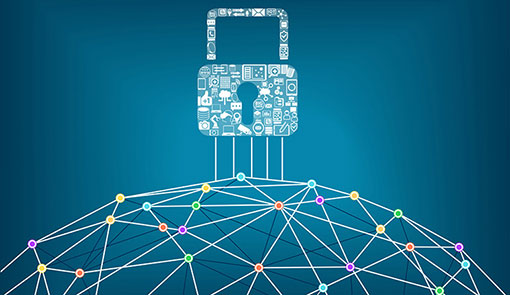 You may need to challenge these guidelines if they get in the way of good customer service.
For example, many companies refuse to allow customers to have other people phone in on their behalf.  This can be particularly frustrating for people who are unwell or when they are short of time.
One contact centre set up a process to make it easier for customers to authorize a third party by simply sending out a prefilled authorization form in the post.
28. Investigate What Customers Dislike About Your Service
Do a survey to find out what your customers dislike most about your service.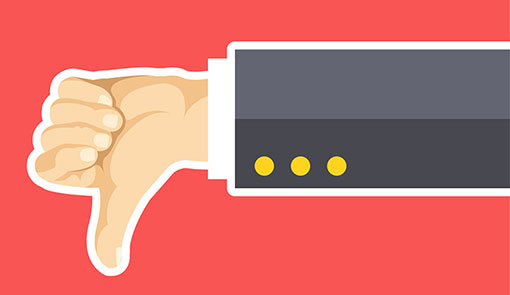 Then, prioritize the top three and pull together a task force to work on how these could be improved.
29. Ask Customers to Do Your Mystery Shopping
Rather than using external companies to do mystery shopping, you could get some of your customers to do it for you.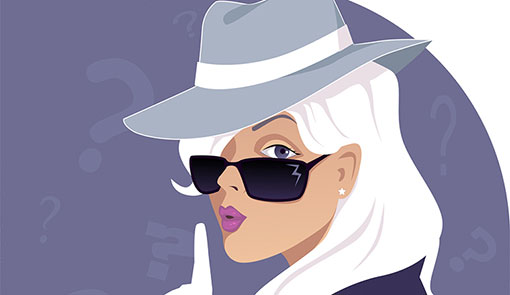 They know more about your products and could probably do a better job.
30. Route Customers to the Last Agent They Spoke To
Using CTI technology it is possible to route the call to the last agent that a customer spoke to.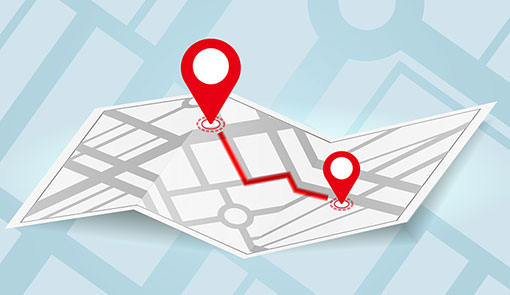 This is great for consistency with the customer, but may cause problems with spreading call volume equally around the call centre.
For more great routing strategies: The Top 10 Call Routing Strategies
31. Find Success in the Detail
They used to say that "Retail is Detail" but, these days, the same applies to customer service.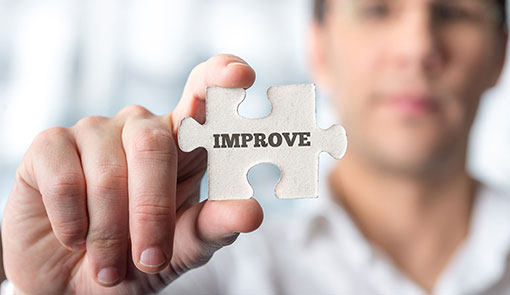 A small change in one detail won't make much difference on its own, but when you put it together with more details, it can make a huge difference.
You have to continually look at what you can do to improve.
32. Always Consider the Customer Implications
In most contact centres, there will be examples of things that are not done in the customer's interest.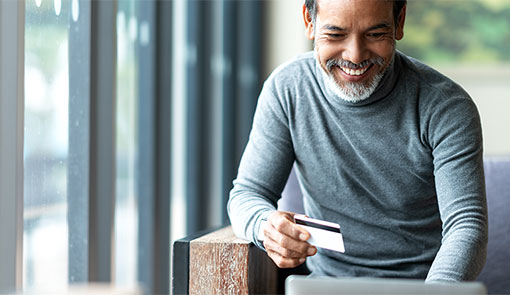 One of the main reasons for this is what I call the "They'll never let you do that" syndrome.
These are the things that we think ought to be changed but never are. And the reason they are never changed is fear of challenging some base assumptions about the way that the company operates.
A couple of odd examples are reluctance to challenge slow computer systems ("It's an IT problem") or maybe throwing out the IVR system ("We can't do that").
What is needed most to challenge any assumption is some form of bulletproof business case.
The larger the assumption that we need to challenge, the larger amount of evidence that we need to gather.
But sometimes the problem is just in our heads. Perhaps we need to be more challenging.
So go on and make a challenge.
Perhaps you will find that they really will let you do that!
33. Don't Ignore Social Media
Just because you don't listen, doesn't mean it's not happening.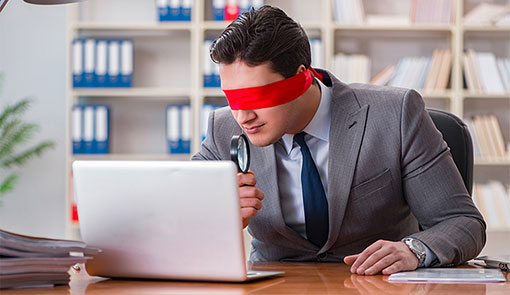 Equally, be careful when problems are not being talked about.
Just because you're not being talked about doesn't mean it's not going on.
Lots more advice on how best to use your social channels is available in our article: How to Provide Great Social Customer Service – With Tips, Challenges and Expert Research
34. Have a One-Number Strategy
A simple strategy to make it easier for customers to contact you is to have a one-number strategy.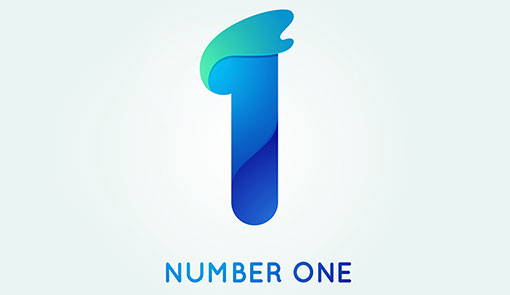 This should be the main number that you use on the front page of the website, in directory enquiries and for promotional activities.
You can then front all calls into the company with multi-skilled agents (no IVR) who can handle all of the common enquiries.
But having a one-number strategy doesn't mean that you should only have one number. You can still use dedicated numbers for back-office departments so that specialist enquiries can be dealt with faster.
35. Be Careful of Targets
People will often find a way to trick the system so that the target is met, but the underlying problem is still there.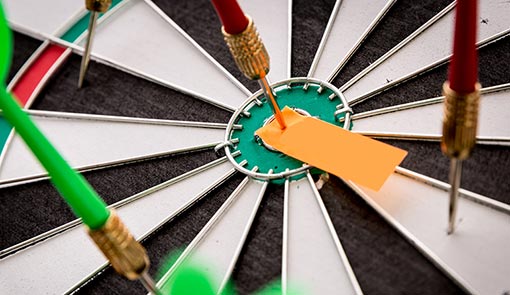 Also, when you do this, you will likely find that you develop contradictions between your actual performance and your metric results.
36. Remember, Magic Doesn't Just Happen
If you want to improve your customer service it is going to take a lot of hard work and dedication.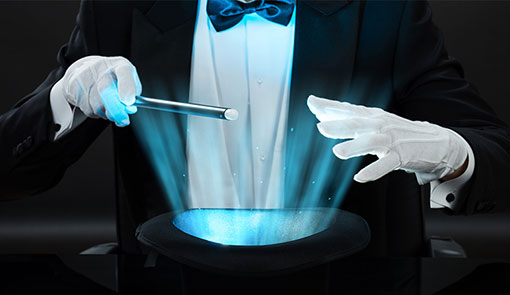 Quick fixes can help, but are no substitute for hard work and attention to detail.
37. Be Careful With Outbound Security
One of the things we quite often do in outbound contact centres is to use some words like: "Before we start, I need to ask you some security questions."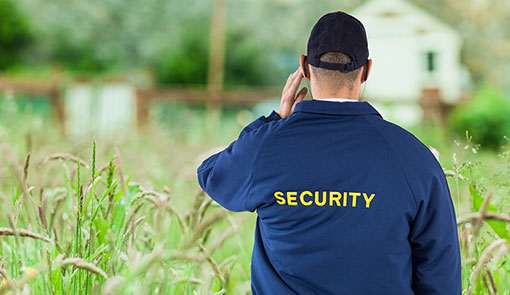 But if you think about it logically – who originated the call?
There is no way of the customer knowing if you are genuine. Since you called out of the blue, how does the customer know that you are not a scammer? After all, you called them.
Now, there is often good reason for this, typically as a result of the Data Protection Act, and you do need to make sure you are speaking to the right person – particularly as there could be two Mr Smiths in the house and you want to reach the right one.
The problem with this is we instantly get people thinking defensively.
I think that we need to do more work on confirming our identities before we start asking our customers to confirm theirs.
I think that's a real challenge that we have to deal with.
For more outbound dialling best practices, read our article: Outbound Dialling Reference Guide
38. Ditch the DTMF
DTMF is great for diverting callers if they have a standard corded or cordless phone. But it doesn't work well if they have a mobile phone.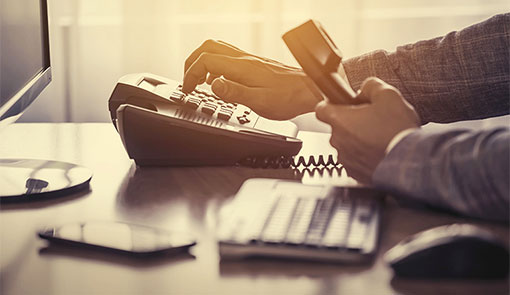 In fact, accuracy on DTMF is going down as phones and mobile phones are getting smaller, as well as on touch-sensitive keypads.
And on many phones, such as the iPhone, it's actually quite hard to find the touchpad when you are on a call.
And since many more people are making calls from their mobile phones, isn't it time to ditch the DTMF?
[Note – DTMF stands for Dual Tone Multi Frequency. It's the sound you hear when you press a button on a telephone keypad. It's more commonly known as "touchtone".]
39. Do Customer Journey Analysis With Agents
Instead of doing the traditional scoring of calls, instead do a customer journey analysis.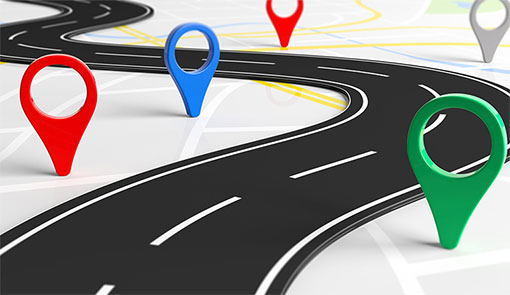 This is where you sit down with an agent and go through the call together.
You explore the journey that you took the customer down and examine if there was a better route that the agent could have led the customer down.
40. Don't Stick to the Same Channel
One big mistake that many contact centres make is that they always stick to the same channel that the customer started on.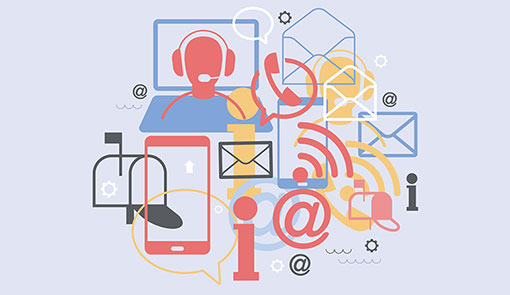 For example, if the enquiry came in by email, it should stay on email.
Sometimes a simple outbound call can resolve a problem quickly and efficiently.
41. Get Rid of Dead Air Time
Listen to the average call in the contact centre and you will be struck by how much silence – i.e. "dead air time" – there is.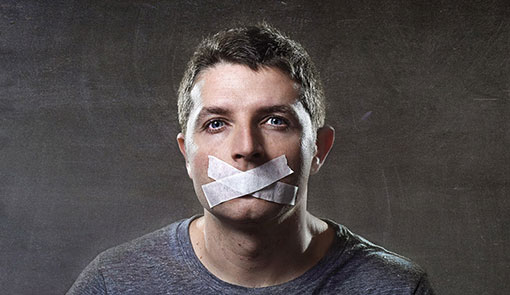 Silence, while good in small measures, is generally a sign of unproductive time.
You may often see it when the computer systems are running slow or the advisor has to log into another system. It also occurs when a customer is not happy and is using silence as a play for time.
A good reason for silence is when the customer goes off to find their credit card, but generally it is indicative of a problem somewhere in your processes or systems.
So spend time finding out why you have silence on calls. Contrary to The Tremeloes' hit, you may find out that silence is not golden after all.
Find out how you can minimize dead air time by reading our article: Seven Tips to Avoid Dead Air Time in Phone Conversations
42. Focus on Best Contact Resolution
It isn't always possible to resolve a problem on the first contact.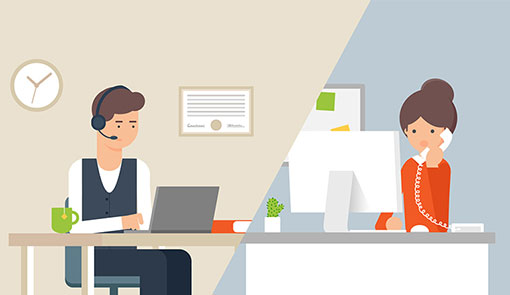 Encourage advisors to take ownership of the issue and allow them resolve at the earliest opportunity.  This may mean calling back and making later contacts with the customer.
43. Streamline the ID and Verification Process
Look to see if you can streamline the ID and verification process.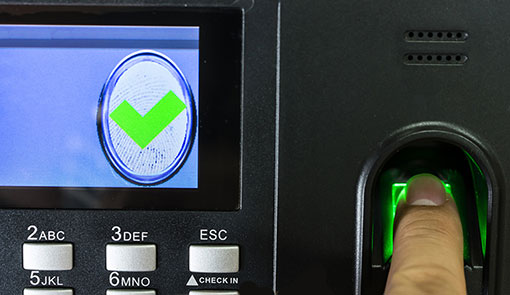 Do you need to ask so many questions?
Other IVR considerations to make when reviewing your IVR include:
How can we break options down into manageable chunks?
Are options presented so the most common call reasons appear first?
Should we provide a direct route to an agent?
44. Look for Common Customer Problems
One of the most important factors in complaint handling is to demonstrate that the company has acknowledged the complaint.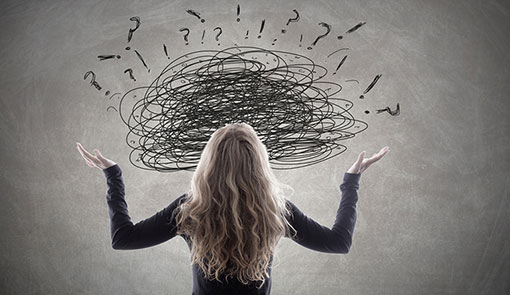 Acknowledge the complaint so that it is (where possible):
Resolved
Not repeated with other customers
Use advisors for proactive data collection too, in order to diagnose problems. This will help you to quantify the scale of problems as well as get to root cause faster.
45. Take Away the Average Handling Time Target
This only gets in the way of doing the right thing for the customer.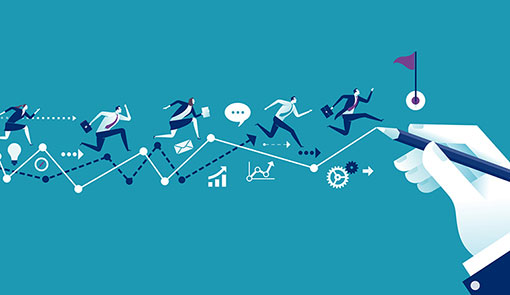 Reducing AHT can work well to better meet demand, but only if it is done in the right way.
Targeting agents on the measure will likely lead to them rushing through calls. This does not complement good customer service.
Find better ways to lower AHT in our article: 49 Tips for Reducing Average Handling Time (AHT)
46. Your Customers Are Your Guests
We see our customers as invited guests to a party, and we are the hosts.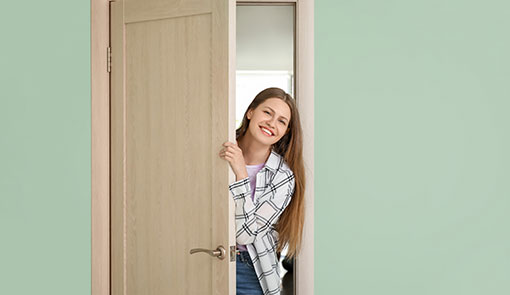 It's our job every day to make every important aspect of the customer experience a little better!
Thanks to Emily for this tip
47. Test Customer Journeys in Week One of Training
A good tip from Gousto was to have new recruits experience customer journeys in week one of training.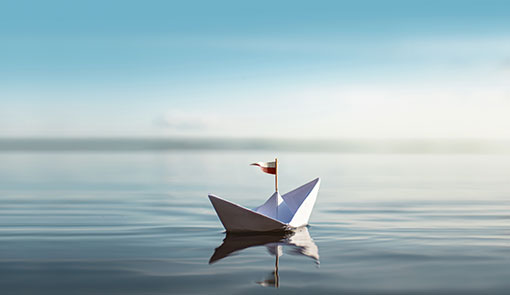 By doing this, new agents gain a clear understanding of why the systems and processes are in place and it helps to build a customer-focused culture.
Thanks to Barry for this tip
For more great tips from Gousto's contact centre, read our article: 20 Award-Winning Tips From the Gousto Contact Centre
48. Practise Mirroring
I always tell my team to practise mirroring the customer's use of language.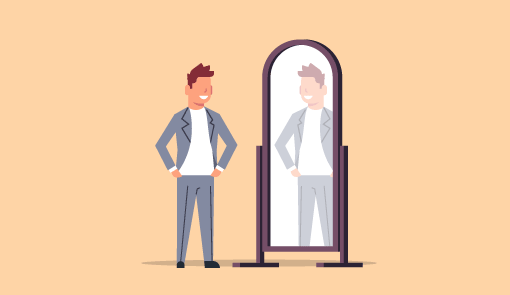 If the customer says that they are "upset", tell them that you understand why they are "upset". This shows the customer that you are listening to them and helps to build rapport.
Aside from that, I encourage them to not be dependent on scripts and "listen" more to clients to be able to deliver a customized service and manage client experience.
Thanks to Odette for this tip
49. Keep Your Team Engaged
We have weekly team meetings where we catch up on both work and non-work-related things.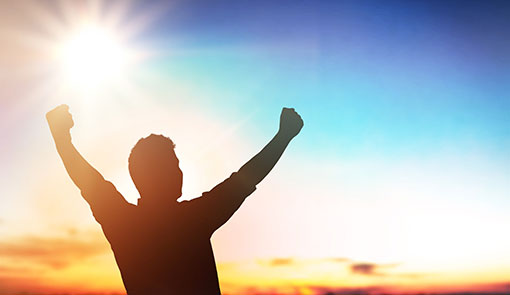 We also arrange "team get-togethers" a few times a month where we hang out and play games, have competitions, quizzes etc.
This has been really good for people that live alone during lockdown to get some more social interaction outside work. This helps to keep the team focused and service levels high.
Thanks to Alexandra for this tip
If you're looking for more advice to improve well-being, read our article: Employee Well-Being: How to Reduce Contact Centre Stress
50. Remove Ambiguity
Ambiguity is the enemy of high performance. The team need to know what is expected of them to perform at their best.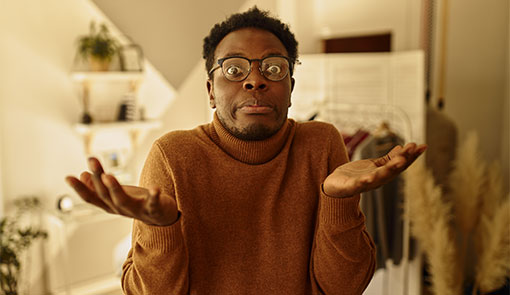 The message is to give clear targets to create a results-focused culture.
Thanks to Alexandra for this tip
For more quick tips to improve your contact centre strategy, read our articles: