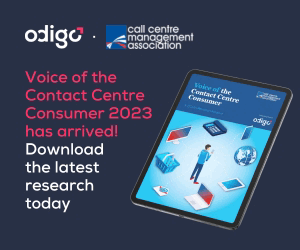 Our panel of experts share their thoughts on how you can determine your customer wait-time targets.
What Are the Classic Waiting Times for Different Contact Centre Channels?
According to Call Centre Helper's 2019 report: "Is Your Contact Centre Delivering Exceptional Customer Service?", the average wait times set across the entire industry are as follows:
Phone – The most common practice is to answer 80% of calls within 20 seconds
Email – The most common practice is to answer 100% of queries within 4 hours
Live Chat – The most common practice is to answer 80% of queries within 20 seconds
Social Media – The most common practice is to answer 100% of queries within 60 minutes
But these are only averages. What is best for your customers is a whole different matter.
So, what should you be looking at when it comes to setting the right wait-time targets for your customers, for these channels and potentially others?
We asked our panel of experts for their opinions.
The Answer Lies in Your Call Abandon and Customer Satisfaction Stats
The best way to approach waiting time is to measure the appropriate amount and set this as a target. By "appropriate", this means the time that uses the least amount of resources without negatively impacting customer satisfaction levels or increasing abandons.
If you look at times when channels or contact types have been busier, you should be able to see what customers' patience levels are by time-to-abandon and also cross-reference with survey and speech/text analytics data to see if there was any evidence of dissatisfaction.
It's a balancing act. If you abandon calls or make customers wait too long, then they will call back or take longer on calls complaining.
You therefore need to avoid this while remembering that every extra second improvement in service level is exponentially more expensive in terms of resources.
Thanks to Craig Farley at IP Integration
Consider Channel Type, Urgency of Query and Customer Demographic
There is a wide range of what is acceptable from "within 24 hours" for an email reply, over "within an hour" for many social channels, to "almost immediately" for live chat.
Consider channel type, the urgency of the expected issues or questions and customer demographic when determining what an acceptable waiting time in your environment is.
A word of caution: when considering wait time, make sure there's a positive return on investment (ROI). You don't have to wow your customers with every interaction – it is more important to provide a great customer experience across channels than to exceed expectations in one.
And do collect customer feedback, the more the better – ask your agents, do short surveys, use analytics, monitor social – to confirm whether you are meeting customer expectations and course-correct if you aren't. You can't improve what you can't measure…
Thanks to Annette Miesbach at NICE InContact
Factor in Brand Identity and Customer Value
Another factor to consider when deciding what your service level targets are is your brand identity.
Some organizations, for example, may use customer service as their unique brand differentiator, helping them stand out from their competitors. In this case, shortening your waiting times for customers is key.
Offer different waiting times to different customers…
Another way to ensure acceptable service levels is to offer different waiting times to different customers.
For example, your contact centre customer base could be split into high-value and low-value customers, and considering different wait times and routing strategies around this could work exceptionally well.
Industry Standards Are Another Key Consideration
Although the traditional target for contact centres is being able to answer 80% of calls in 20 seconds, this may not be applicable across all industries.
So before applying this metric to your contact centre, consider what will be applicable to your industry and your products. Customers of one product, for example, may be more willing to wait longer than others.
There is, of course, also the matter of which channel the customer comes through.
For some channels, such as email and letters, a delay in response is expected. However, for others such as live chat, an almost instant response is expected, with 80% of chats answered within 40 seconds.
Yet let's not forget that one way to figure out the best response time for your customers is to ask for feedback, and the best time to do this is after the chat has ended, allowing the customer time to give immediate feedback.
Thanks to Alex Stenton-Hibbert at Business Systems
Consider Where the Customer Is in Their Journey
Organizations need to set expectations based on channels, meaning a one-size-fits-all strategy won't work.
The remedy? One method is to take a data-driven approach that cater to customers' personalities and is geared to where they are on their customer journey.
To deliver excellent customer experience, forward-thinking brands must develop a range of metrics based on the type of channel, issue and, most importantly, their customer.
With thanks to Neil Titcomb at Odigo
Think About How Long Customers Expect to Wait
Customer expectations of wait time can be linked to the complexity and anticipated length of a call.  A 20-second wait time may be deemed very quick for a call that is expected to last 10-15 minutes.
So, maybe consider setting different wait times and service levels across your contact reasons, as highlighted in the contact centre IVR.
Setting these measures for success should be the gift of the estate. If managers are able to accurately forecast resources to cope with demand, and if schedule adherence targets are achieved then, in all probability, wait times will be low.
In an age when we have lots of potential forecasting models and new scheduling techniques, it is much more possible to forecast properly to hit our waiting time targets.
On this note, take advantage of multi-site estates and multiskilled agents, as well as sophisticated techniques such as:
Micro-scheduling – To combat peaks and troughs in volume
Tank-filling – To take advantage of flexible resources in line with variable call types and volumes
Thanks to Andrew Scobie at Sensée
6 Tips for Optimizing Waiting Time in the Contact Centre
Now our experts have shared some helpful advice on how you can set targets for waiting time in the call centre, let's see what you can do to optimize those targets.
1. Consider Wait Times Alongside Other Metrics
When organizations look at optimizing their contact centre wait time, this must be done in conjunction with call resolution and customer satisfaction metrics.
A short wait time will have little influence on brand loyalty or public perception, if customers don't feel like customer service agents are hearing and helping solve their problems.
By optimizing the entire contact centre experience, from wait time to resolution, organizations can deliver the best customer experience possible.
Thanks to Frank Sherlock at CallMiner
2. Monitor Digital Trends That Could Cause Forecast Deviations
While many organizations receive over half of their contacts through the phone channel, customers have been showing a preference for digital interactions in recent times.
This shift to digital has seen some businesses thrive, with some setting new standards for responsiveness to digital contacts. Their ability to do so has set new expectations for customers.
As customer expectations rise, it is good for contact centres to be equipped with analytics solutions that continually monitor interactions to provide a view of the customer journey to agents.
These technologies will enable contact centres to understand trends, complexities and potential deviations from the forecast and the changes in skills needed to address interactions.
Thanks to Omri Hayner at NICE
3. Integrate Your IVR and Use Tools Like "Digital Whiteboarding"
Wait times rising is bad for customer satisfaction. Depending on the industry, the expectation can be as low as five minutes and as high as 45 minutes. These ranges vary based on what the call is about and which sector you are in.
One way to alleviate the pressure agents are facing is to integrate technologies such as AI-powered interactive voice response (IVR) or digital whiteboarding and annotation that can assist in screening calls and streamlining the customer experience.
Video is another channel that can help streamline support, reduce call/issue resolution times and move agents along to the next caller/customer interaction – which becomes a domino effect reducing hold time as well.
Even after we come out of the pandemic, these technologies will leave organizations better equipped to adapt to ongoing shifts in demand, personalization and customer expectations.
Thanks to Andy Bird at Lifesize | Serenova
4. Understand How Demand Impacts Waiting Times
It's one thing to set waiting times, it's another to hit those consistently.
To do this, consider the average contact volumes, handle times and daily contact arrival patterns. Aim for a complete view and watch how closely forecast interactions match the actual number of contacts received, and calculate how long it takes agents to handle all enquiries relating to a whole case not just the initial customer enquiry.
Watch how closely forecast interactions match the actual number of contacts received…
Then, track when interactions arrive at different times of the day to manage peaks and troughs more flexibly and avoid those pesky wait times.
5. Don't Work in Isolation
What other departments do can have a real impact on customer demand, therefore be sure to collaborate with them to build a calendar of new product launches, TV commercials, digital ads or changes in product features, services or billing procedures.
That way, you'll be prepared to minimize wait times, whatever happens and whatever the channel.
By working closely with other departments, you can also pick up lots more useful data. This will help you look over the past, see trends over time and predict the direction of demand.
However, make predictions and forecasts relevant to what good service and acceptable wait times mean to your customers in the present situation.
Thanks to Ben Willmott at Calabrio
6. Control How Waiting Times Are Being Perceived
No company has mastered the art of the wait more than Disney. If you've ever been to their parks, it's likely you'll be pleasantly surprised by a line that moved faster than you expected. The signs listing wait times are intentionally high.
Consistently, experts note that waits that are shorter than anticipated can help companies to serve customers faster. This increases the number of customers that they can serve in that predicted time.
Better practices for call centres include providing the estimate in the form of a range, as in: "Your estimated wait time is five to ten minutes."
The positive impact of more frequent and accurate updates counters any disappointment the customer may have for delayed service.
Thanks to Zach Morrison at Aspect Software
For more from our panel of experts, take a look at the following articles: