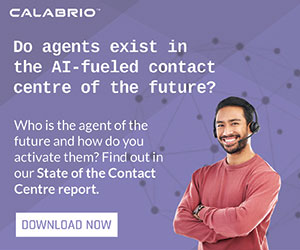 We present a set of key questions to consider when implementing performance management tools in the contact centre.
Do We Have a Basic Structure for Our Performance Management Programme?
Having a clear idea of what you want to do with a technology, before implementation, is important because you do not want to "retrofit" your performance management tool.
You should have already created a structure for your contact centre training programme – both induction and continuous – and that will help you find the right tool for you.
For example, you might want to think about:
Metrics – How will you track advisor progress? Which metrics will you share with them? Will the performance management tool bring these to life through customized reporting, data visualization and gamification?
Quality Scorecards – Have you assessed your most important customer satisfaction and business drivers to create scorecard criteria? Is there a definite overlap between scorecard criteria and your training modules? Will the performance management tool allow you to build the scorecard as you would like?
Training Modules – What do you need to cover to meet business and customer outcomes? What online learning techniques – e.g. quizzes, videos etc. –  will you use? Is it possible to structure these within this prospective performance management tool?
It is important that you analyse customer satisfaction and your key business outcomes, across all channels, to develop your training and quality assurance (QA) programmes. This will enable you to use your performance management tool to its maximum potential.
Find out how you can identify your key drivers of customer satisfaction in our article: How to Get More From Your Customer Satisfaction (CSat) Scores
Can You Automate Parts of the Quality Assurance Process?
As well as rethinking the structure of contact centre training, also think about quality assurance (QA). Consider where you can automate the process to enable analysts to spend more time coaching advisors and improving their performance.
A classic feature within performance management tools is the ability to automatically distribute customer interactions to analysts for evaluation based on filters which you set yourself.
It is also possible to automate the process of filling in scorecards, with integration with a speech analytics tool.
"The best performance management tools include a wide range of features, such as automated scoring, automated quality assurance and more," says Frank Sherlock, VP International at CallMiner.
Just make sure you have a framework in mind for how you want QA to work and create unique a scorecard for each channel that is tailored to your main customer and business outcomes.
Building this scorecard within the performance management tool should be straightforward.
If you'd like to find out more about the process behind building quality scorecards, read our article: How to Create a Contact Centre Quality Scorecard – With a Template Example
Is It Easy to Prioritize and Filter Interactions for Call Monitoring?
A QA programme that is built on random sampling can be very hit and miss. Yet if you can easily filter contacts through ticket type, status and close date, you can evaluate the calls from which you can glean the most insights.
Run "outlier analysis" within your QA programme.
Filtering is also an important function if you're looking to run "outlier analysis" within your QA programme.
For example, if you can filter anomalous calls in terms of longest handling time, you may be able to spot broken processes, knowledge gaps and key training priorities.
So, if you plan to run outlier analysis on key metrics, make sure your performance management tool is set up with a filtering function and can track the metrics that you wish to target.
Does the Technology Ensure Consistent Evaluation Standards?
Within big contact centres, where multiple people are analysing calls, it can be very tricky to ensure that contacts are being evaluated consistently and fairly.
Luckily, many performance management tools now have a calibration feature that makes it easy to compare the responses of analysts, to properly align your quality processes.
While call calibration sessions are likely to still be needed to ensure proper evaluation standards, data from the performance management tool will highlight key areas to work on.
This data – according to Noel Lavery, a UK Sales Director at Infobip – will "enable continuous performance reviews and feedback with clear development and improvement goals."
Discover how you can run a great contact centre calibration session by reading our article: How to Calibrate Quality Scores
Does the Technology Give Advisors a Voice in How Their Performance Is Scored?
Sometimes advisors will disagree with a quality score. Instead of just having to deal with the negative score – which grows resentment – advisors should be able to challenge it.
A simple button within the performance management system will enable the advisor to do just that.
Instead of just having to deal with the negative score – which grows resentment – advisors should be able to challenge it.
When they do so, the "scorer" can listen to the call again alongside the advisor, and they can score it together and talk through any disparities in the scorecards.
Having this function allows advisors to feel as though they have a voice in how their performance is scored, while helping to set the right expectations and providing great coaching opportunities.
Another simple function to look out for is the ability to annotate quality scorecards. Writing "great", "well done" or other positive words can be a simple but powerful way to recognize good performance.
Is It Easy Load Different Training Materials Onto the System?
A performance management tool is, of course, about much more than QA. It also includes learning management systems.
Within these systems, you can create training modules, which – as per the first question – should be planned out in advance and developed to engage all kinds of learners.
After all, you don't want e-learning to feel like school work, with lots of comprehension and questions that are too easy/hard to answer.
Instead, you want to plan a training programme that includes video, quizzes, leaderboards etc.
For every bit of media that you want to include within your performance management system, make sure your prospective tool can upload and store it.
Can Leaders Use the Platform to Set Personalized Goals for Advisors?
Team leaders often sit down for one-to-one reviews with advisors and agree goals for how each advisor can continue to improve their performance.
These goals can then be programmed into your performance management tool by the team leader.
With this function, the leader can assess the achievements made by the learner, by creating courses or "learning paths", which can be tracked.
Yet this process can be made even more engaging.
As Craig Farley, Head of Consulting at IP Integration, says: "Points, leaderboards, badges and achievements can be unlocked by employees to engage them in working towards set goals."
This brings us on to our next point…
Is There a Reward and Recognition Functionality?
Performance management tools often include a reward and recognition function. This usually incorporates gamification.
Gamification works by positioning contact centre agents as players of a game. They are then encouraged to complete certain objectives to achieve rewards, based on pre-determined parameters and metrics.
This is according to Alex Stenton-Hibbert, an Account Director at Business Systems, who says: "Medals/rewards won can then be traded in for prizes, such as being first in line for the next holiday bid."
"With this feature, reports and statistics are compiled daily, allowing contact centre agents to keep track of their progress, encouraging them to work harder to earn a medal or prize."
Some performance management tools that we have seen even include an online store, which advisors can trade the points that they earn within the gamification software for incentives that they choose themselves!
For more on developing a rewards and recognition scheme, read our article: How to Improve Your Employee Reward Schemes – With Examples
Can You Trigger Alerts Within the System?
A performance management tool should include a personalized dashboard that defines individual objectives and allows an advisor to view their progress.
Yet performance statistics should not only be made viewable through the dashboard, alerts can be set up to proactively send advisors positive feedback, to better engage them with their performance.
Alerts can be set up to proactively send advisors positive feedback…
These alerts can also be sent to the leader's dashboard, who can then make a habit of spotting people doing good things and saying "Thank you!"
However, alerts to leaders may not always be so positive. Leaders can also be made aware of regulatory, compliance and adherence problems through these alerts, enabling them to better manage the team and safeguard performance.
Can You Show Advisors the Big-Picture Impact?
By showing advisors how they impact business goals, you can help them to feel like they're really making a difference.
So use the performance management tool to correlate business performance with advisor skills, knowledge and behaviours.
You can do this by sharing team performance statistics on the advisor dashboard and showing advisors their individual contribution.
After all, as Anne Thebaut, Marketing Communication Manager at Wisper, says: "You must be able to illustrate how the employee's work has impacted the company and provide a sensible plan for their professional development."
Do You Have an Integration Strategy?
Contact centres typically generate performance data in a number of different systems.
For example, contact-specific data comes from an ACD/IVR, customer purchasing information from a CRM, agent performance data from QM and WFM systems, attendance and payroll data from HR software – and the list goes on!
"Pulling and analysing all this manually from each individual system is time-consuming and inefficient," says Lauren Comer, a Senior Product Marketing Manager at NICE inContact.
"Automatically aggregating all this data into a single, unified platform that can be customized and shared is a crucial step in making informed, data-driven decisions."
With this in mind, when looking for a performance management tool, it is crucial to consider how it integrates with your existing contact centre technology.
Can I Use the Tool to Schedule Coaching at the Best Time?
While performance management tools are often integrated with the ACD or CRM systems, many overlook integrating with a workforce management (WFM) tool.
"By combining your workforce management and performance management, you can drive new efficiencies into the contact centre," says Shameem Smillie, Global Contact Centre Solutions at Mitel.
With the integration, you can schedule live classes, one-to-ones and call monitoring sessions effectively around your contact demand profile.
You can also track other metrics within your performance management tool – like schedule adherence – so you can much better manage them.
Find out how you can better handle schedule adherence in the contact centre by reading our article: How to Manage and Improve Schedule Adherence
Will the System Cover Every Channel?
The modern contact centre takes much more than just inbound calls and emails. We are now – after all – living in a digital world.
Each of these channels has its discrepancies. The keys to great performance on one channel will be different from another. Your solution must recognize this and give you the chance to score differently across each channel.
Having said that, your solution mustn't become disjointed.
"Choose a solution that pulls together phone, email, text, chat, social media and more into a single view of customer interactions," says Niall Gallacher at Calabrio.
If you can give an advisor one single viewpoint, they don't have to switch between multiple screens and will gain an easy view of their overall performance. This is much more engaging.
"In order to streamline processes, reduce customer friction and uncover new operational efficiencies, you need a complete view of customer engagements across all channels, including voice, web, email, social, SMS, and others," adds Seb Reeve, a contact centre expert at Nuance.
Does the Tool Allow for Customized Reporting?
Reports from your performance management tool will ideally be built onto the same dashboard, so advisors and leaders can gain an idea of how they are performing in one quick glance.
Yet the metrics and trends that you choose to present to advisors may differ from what other contact centres do, so make sure that they can be easily customized.
Yasir Bugrara, a technology sales leader at Voci Technologies, recommends selecting a tool that enables you to "view statistics, trends, and changes in metrics such as call volume, duration, agent emotions, and client emotions over the short term and long term."
It is, however, not all about getting the right things onto the advisor dashboard, it's also about formatting that information in the right way.
So consider how the prospective tool enables you to visualize data, through charts, graphs and matrixes etc.
For more on contact centre reporting, read our article: A Quick Guide to Call Centre Reporting – With the Top Seven Reports, Examples and Tips
Do You Have a Plan to Fully Engage Your Team With the Technology?
Before you implement any new tool – or process for that matter – within the contact centre, you should gain advisor buy-in and get them invested in the new technology's success.
It's vital that your team understand how the technology will benefit the organization and, of course, themselves.
By doing this beforehand, you can create positivity around many of the tool's features, especially those that were created to improve culture within the contact centre.
For more on improving performance management within the contact centre, read our articles: