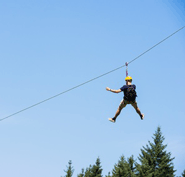 The cloud-based, software-as-a-service contact centre platform has been designed for operational ease.
Designed to bring simplicity to contact centre solution operations, while reducing demand on IT, Zipwire includes premium features such as unlimited elasticity, provisioning simplicity and 24/7/365 support.
The new platform can meet the demands of the largest enterprise contact centres while also addressing the needs of smaller contact centre operations. With its speed of set-up, organisations can be up and running in hours with no set-up costs, helping to speed the time-to-value for contact centres by quickly getting agents serving customers.
Its scalability, along with a robust feature set, also enables the solution to meet the needs of larger enterprises. Companies can add functionality or additional seats as their business grows or as it cycles through seasonal or situational volume influxes, making the solution a versatile, low risk investment.
"These features address the primary concerns start-ups and smaller companies face operating and servicing contact centres by offering unlimited upward and downward scalability, giving them the ability to create a service footprint that puts them on par with larger corporations," said John Amein, Aspect.
Zipwire is currently in use in select early customer deployments with a general availability date of January, 2014 in U.S. and Canada, and a global roll-out starting in the second quarter, 2014.
---