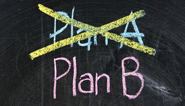 With a number of out-of-hours healthcare providers having to transfer their call handling to the new 111 service, it's always good to know there is a back-up option when things don't quite go according to plan.
A recent example of this occurred at Cumbria Health on Call (CHOC), who had to transfer their call handling to the 111 service for the North West Region, only to find that within the first hour after it had been implemented the service was not working and patients' calls were not getting through. For an organisation that receives between 2,000 and 3,000 calls per week, some of which deal with very serious medical issues, this was clearly a situation that needed to be resolved quickly to ensure continuation of high service standards.
Within moments of discovering that the 111 service had failed, IT Lead, Jon Rayson, as instructed by his directors, went online, logged into OPEX's hosted platform and activated a range of 03000 numbers, which patients were familiar with. Within minutes, patients' calls were once again flowing through to CHOC, the disruption was minimal and a crisis avoided.
This was a timely reminder for those organisations working in an environment where the quality of people's lives can be quite deeply affected by the service levels, that your business continuity plans are just as important as your everyday operating procedures.
Increasingly, organisations are turning to hosted providers like OPEX Hosting to understand how a low-cost monthly pay-as-you-use recording and routing service can be implemented to act as a fail-safe should the worst-case scenario occur.
Director at OPEX Hosting, Richard Mill, concludes: 'we are starting to get more enquiries in this area, as technology costs comes down and the healthcare industry is put under increasing pressure to deliver demonstrable quality of service to patients. Clearly a main focus of this is the patient being able to get the help and advice they need in the timescales they need it, and I would urge those organisations operating without a clear business continuity plan in this area to review this now.' 
---