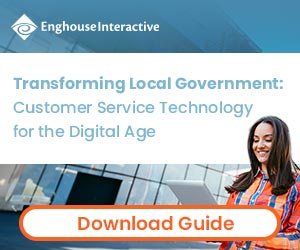 Our panel of experts share some of their favourite pieces of advice for improving customer service over the phone.
1. Create "Wow Moments"
A "wow moment" is often as simple as showing thoughtfulness or perhaps surprising a customer in need – whether it's a forgotten birthday, condolences or a cancelled holiday.
An advisor might find this out on a call, which offers a perfect opportunity to go above and beyond.
For example, perhaps the advisor could organize an expedited delivery for the gift that never made it or even order a bunch of flowers with a handwritten note.
While the advisor is unable to solve the customer's problems, they might be able to make their day a little better – and it won't go unnoticed.

Giving advisors the power to give it a try is the first step. Maybe they could all receive a small budget to use each month and the authority to make one moment happen a month. Such an initiative challenges teams to understand customers better.
Finally, don't forget to share the team's success to get them excited about what they can do for customers.
Thanks to Ben Booth at MaxContact
2. Coach Advisors to Take Ownership
Passing the buck by saying something such as "It's not my department" is a problem we have all faced when calling a company.
After an experience where they are passed from team to team, talking to numerous people, a customer is unlikely to leave a glowing review of their experience.
The first contact who is reached by the customer – regardless of department – must take on the responsibility of resolving the customer's request.
If it's not something the advisor specifically knows the answer to or has access to, then they should stay with the customer until the relevant help can be found. Simply shipping them off to another department's call queue is not good customer service!
3. Personalize Phone Conversations

No one wants to become a number. This is a perception that many companies give off about their customer base. The simplest way to counteract this is for the advisor to remember each customer's name and use it.
If needed, make a note of what was discussed previously so it can be referred to in future conversations with this customer.
Build a system that stores these notes, so advisors re-contacting the customer can easily discover more information about the customer they're talking to.
4. Investigate Customer Suggestions
If a customer makes a suggestion, take it on board. Advisors can then investigate the potential outcomes and re-contact the customer to state their findings. Listening well is key to spotting these opportunities.
Take this customer-advisor conversation as a bad example:
Customer: I find your automated department selection system very confusing. Is there any way to change this?
Advisor: I am sorry to hear that. I will pass your feedback on to my manager.
While the advisor may well pass on the feedback, for the customer, the result is the same, they feel ignored. The next time they call in they start the call immediately frustrated.
So, let's look at a much better way to handle this by sharing the following good example:
Customer: I find your automated department selection system very confusing. Is there any way to change this?
Advisor: We do value your feedback. I will have this investigated and see if there is anything we can do to improve the service. I will let you know what my findings are.
The advisor can then highlight the issue to the relevant team. If the customer's opinion is warranted, then actions can be put in place to correct the issue. If not, the next step should remain the same…
Advisor calling the customer back:
Advisor: We really appreciate the feedback you provided in regard to the department selection portion of our contact centre. After discussing with the technical team, we have found…
With a statement like this, the customer feels valued and heard. After all, the advisor has taken the time to re-contact them and provide them with the information they enquired about. This kind of action takes customer service to the next level.
Thanks to Tom Nicholls at Comdata
5. Sweep Away the Tumbleweed
There are moments on calls, usually while an advisor is checking their systems for information, when silence reigns. This can be a real rapport killer.
Yet these "tumbleweed" moments represent an opportunity to make a human connection.
Having a list of stock phrases and topics available can help an advisor open up a conversation and sweep away the tumbleweed.
These topics should be relevant to what's happened previously on the call. Consider:
Is there a dog in the background? Ask about the dog.
Has the customer stated their address? Ask about the area.
Has the customer mentioned that they're going on holiday? Ask where.
This isn't rocket science. The customer will often make a comment, but it is up to the advisor to seize on it and foster a positive conversation.
6. Avoid Assumptions

Leaders often encourage advisors to focus on the solution. After all, the customer has a problem and it needs resolving. The last thing they want is a long, drawn-out call.
Yet this approach is not always best. When advisors sense that the issue is similar to a query that they've dealt with before, many will jump onto a particular resolution path. That path, however, might not be best for this customer.
So, encourage advisors to listen actively and think openly when combating a challenging customer call. Assumptions can be the enemy of good customer service.
Of course, when advisors handle simple queries such as "Where's my refund?", a more methodical approach may not be required. Simple call control techniques, like signposting, may be enough. Yet, with the rise of automation and self-service, these calls are becoming less frequent. Instead, advisors are facing difficult contact after difficult contact.
Advisors must be prepared to deal with these and think outside of the box. This requires knowledge and confidence.
To build this confidence, try supporting advisors with a well-managed knowledge base, create mentor positions and adopt a quality management system to provide targeted coaching.
Thanks to Kris McKenzie at Calabrio
7. Empower Advisors to Deliver on Moments of Truth

Consulting firm McKinsey defines "moments of truth" as: "Those interactions (for instance, a lost credit card, or cancelled flight) when customers invest a high amount of emotional energy in the outcome."
Technology can be used to identify interactions that are likely to be emotionally charged and calls can be routed through to those advisors best equipped to deal with them.
The business must also, however, enable its advisors to manage these interactions as effectively as possible. Instead of being made to stick to their usual processes, advisors need to be empowered to go off script and use their judgement to solve the customer's issue based on their individual needs.
With the power to make decisions and use their own initiative to resolve the customer's issue, advisors can greatly enhance the customer's experience.
For example, advisors can be empowered to offer the customer a 20% discount or a replacement product, at their discretion, to resolve their issue. This is opposed to the advisor referring to a supervisor to find a solution.
Thanks to Jeremy Payne at Enghouse Interactive
8. Create IVR Journeys That Work for Customers

IVRs are great for removing transactional contacts. Calls to take payments, for example, can quite easily be handed to secure and compliant automated payment lines. This way, advisors are only handling the most complex issues.
If it's necessary to route simple enquiries to advisors, route them to less-experienced team members. This can be achieved through intelligent routing and queues, ensuring that the correct calls go to the most appropriate advisors.
But crucially, when designing these journeys, consider the moments of friction and try to remove them. If someone wants to come out of an IVR and speak to a person, make it possible. Don't keep them in a frustrating loop to avoid call volumes spiking. The conversation will be much easier without a frustrating start to it.
Thanks to Sean McIver at MaxContact
9. Identify "Trigger Points"

Most customers only want to call regarding queries that require articulation. They don't want to sit on hold for minutes on end to find out when the company's stores open.
With this in mind, understanding what customers want and identifying "trigger points" to engage on a voice call is critical.
Thanks to Andrew Tucker at Cirrus
10. Explore New Routing Opportunities
Skills-based routing is a golden oldie within the contact centre technology world. It enables contact centres to match callers to specific advisors. This helps reduce the frustration that customers feel when they have to wait for a while and then get the wrong person on the line.
On top of this, skills-based routing also increases first contact resolution (FCR) rates. This is great as the higher the FCR rates, the more satisfied customers are.

For example, a foreign-speaking customer reaches an advisor that speaks their local language, or a contact centre directs a difficult caller to an advisor with advanced soft skills like empathy.
A more modern option, however, is data-driven routing that integrates with the CRM. This enables contact centres to direct VIP customers to advisors they have spoken to before and built a rapport with.
Such a solution taps into customer data to personalize the experience on the phone.
Thanks to Patty Yan RingCentral
11. Develop Customer Empathy
Customer emotions are at the heart of good customer service. For this reason, contact centres are training advisors to deal with empathy in certain types of customer scenarios.

However, there is some great generic advice for sharing empathy, no matter what the reason for the call is.
For example, use first names and real communicative language instead of corporate speak.
Being unattached to a script can also allow advisors to show empathy, as they have increased freedom to interact.
Thanks to Alex Stenton-Hibbert at Business Systems
12. Cut Down on Customers Repeating Information
Traditional voice channels are still a preferred contact method for customers, especially when they have emotional and complex queries. Simplifying the call handling process is, therefore, an important initiative.

One way to do so is through a CRM system and a centralized database. This keeps customer interaction information in one place where it's easily accessed, ensuring that customers don't have to repeat their information over and over again.
Another method for simplifying customer service on the voice channel is to offer callbacks. By holding the customer's place in the call queue, they don't have to physically wait on hold, saving them lots of frustration.
Thanks to Sagi Eliyahu at KMS Lighthouse
13. Prioritize Soft-Skill Training
With the phone becoming the primary "empathy channel", advisors need to be trained on soft skills such as actively listening.
For this skill, encourage advisors to take notes during conversations and refer to any historical information that comes through from previous live chat or social media interactions.

Such advice has the potential to positively impact metrics like average handle time (AHT). But that's not all. Customer satisfaction is also directly connected to customers feeling listened to and heard.
So, coach advisors so they become confident in demonstrating that they understand the customer and care about resolving their issue.
Thanks to Frank Sherlock at CallMiner
14. Guard Against Audio Quality Problems
Audio quality problems – ranging from an inability to converse to simply mishearing words – and call failures can disrupt many voice interactions.
Often organizations are unaware of such issues because they are not proactively monitoring their networks or analysing the valuable data.

A missed call or poor audio quality may not seem significant at first, but an unresolved problem often becomes a recurring one, and this can impact significantly on customer service.
Through number monitoring, organizations can stay ahead of any issues and use the resultant data to resolve problems before customers are negatively impacted. This leads to an enhanced customer experience and satisfaction levels.
Thanks to Matthew Lawlor at Spearline
15. Hire for Empathy
A more human customer experience is rooted in empathy for the customer. It takes what could be a generic, forgettable or potentially negative interaction and turns it into one that is positive, memorable, and loyalty-building.

The key to empathy is in listening to and understanding customers. Try to:
Make a connection that goes beyond simply solving problems
Communicate with compassion
Increase ease and convenience
Yet, first things first, hire naturally empathetic people, train them to communicate empathetically and add value to the customer service experience.
Thanks to Thomas John at Five9
16. Augment the Advisor Experience
The role of the contact centre advisors has radically changed. Much of this is due to automation and self-service channels removing transactional contact reasons.
Advisors are, therefore, now combating more challenging calls. With an augmentation strategy, artificial intelligence tools can pick up some of the load, easing pressure on advisors.
Imagine if every advisor could have a personal PA, for example, standing behind them. This PA could write up the call and pre-briefs. It could also help to summarize last interaction intents across all channels, topics, issues and questions asked.
17. Build an Analysis Strategy

Most contact centres run masses of analysis. Data is everywhere, but data is just data, the key is building an analysis strategy. There are many pitfalls with data analysis. Two key examples are:
Are we analysing accurate and normalized data?
Are we analysing metadata or customer data?
The first is a big topic. Advisor data capture starts well at the beginning of the day and erodes as time and fatigue take their toll.
In addition, the data captured is only partially structured and subject to interpretation via dropdown selection or unstructured free text fields.
Technology can help here by automating call classification, interpreting customer satisfaction and getting to grips with intent. This not only helps to normalize the data but ensures that more data is structured for analysis.
Thanks to Andrew White at Contexta360
18. Offer the VIP Treatment
Why does American Express refer to its customers as members? Well, there's a lot of power in labelling customers as anything "special" or "VIP".
It's human nature to enjoy feeling part of something exclusive – or to feel like you're getting a better deal or service than others.

From loyalty programmes to customer service objectives, there are plenty of ways to make customers feel special. Simply acknowledging that they're a highly valued, loyal customer when they call can be effective.
Routing calls based on CRM data will ensure customers are helped by the best available advisors, as well as prioritizing VIP customers.
Thanks to Tim Kimber at Vonage
19. Track the Customer's Interaction History
Customer service breaks down when management approach contacts from different channels as single interactions. Often, it's not just one phone call, message or email, but a combination.

Customer journey tracking helps to put the puzzle together. If this is fed through to the advisor desktop when the customer is on the phone, the advisor has full access to their interaction history.
Another helpful innovation for the phone channel is real-time interaction guidance. This is an AI tool that transcribes and processes both sides of the conversation in real time to recommend the next best action.
Thanks to Chris Bauserman at NICE CXOne
20. Connect Voice With Other Channels
If an advisor is troubleshooting, the ability to send pictures and video to the customer to locate a reset button or a product ID number can shorten the call centre interaction.

Such an example is just one way that multichannel customer service can help the customer feel less lost.
Collecting information in a voice call by leveraging messaging apps can also be a time saver and make interactions simpler for customers.
Thanks to Jay Gupta at Talkdesk
21. Analyse Customer Sentiment During Calls
By measuring customer sentiment, contact centre leaders can ensure their advisors connect with customers on calls.
To do this, customer surveys can be created. Yet sentiment analysis capabilities also exist within many speech analytics technologies.

Through leveraging this technology, contact centres can better perceive a customer's tone while advisors get more of an insight into a caller's emotional state.
By doing so, the empathy advisors have towards clients may increase – which leads directly to increased customer satisfaction and measurable business benefit for contact centre leaders.
Thanks to David Noone at Odigo
22. Add Video to Voice
Using voice and video as a communication solution means companies can easily and efficiently communicate with customers across the world.

Just think about it. People use video to feel closer to their family, friends and colleagues. The same principle can be true for brands using video calls to connect with customers.
Brands can, therefore, use video to get more personal and create stronger relationships with customers.
Thanks to Mirza Hadzic at Infobip
23. Build Trust
Trust can positively transform a customer experience. Sometimes, trust is earned instantly. A customer sees the product advertised or promoted and wants to try it. But the most valuable trust is earned over time and evolves into loyalty.

Advisor confidence and competence will help to build this trust. However, the contact centre machinery has to be well-oiled and functioning properly too.
Strategic technology like Google Verified Calls allows customers to receive enhanced experiences with the caller business name and logo, verification badge, and the reason for the calling.
Thanks to Piers Brown at Alvaria
Uncover lots more insights for improving customer service in the following articles: