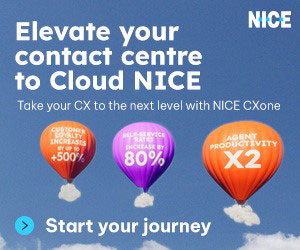 Our panel of experts share several areas in which call centre automation can be applied in the hope of simplifying the customer and employee experience.
1. Forecasting and Scheduling
A fundamental rule for contact centre forecasting is to experiment with different models. Using old contact volume data and testing each model's forecast performance versus actual performance, call centres can determine which model is best suited to its environment.
Of course, while one model may seem to work best for day-to-day planning, another may be better for special days, such as bank holidays. So bear this in mind.
However, developing forecasting models based on techniques such as triple exponential smoothing, ARIMA and neural networks can be challenging. Luckily, workforce management (WFM) tools are loaded with algorithms that automate much of the process.
Once the best-fit algorithms have been pinpointed, the tool sets to work, using automation to forecast workloads for the year ahead. This is across multiple channels and skills, creating distinct weekly and daily distribution patterns.
However, good planners know that multiple forecasts must be made, reforecasting originals with the latest data. A WFM tool updates forecasts automatically and runs forecast recalculations regularly.
In terms of scheduling, self-service automation also allows advisors to swap shifts, earn time off and request extra hours based on predefined rules. This means that planners and leaders no longer play the "middle-man", as the role is effectively automated for speed and avoidance of bias.
2. Desktop Processes
Use speech analytics or call disposition data to identify the top 10–15 reasons for contact into your centre. Examine each by listening to call recordings and reviewing process flows, considering what can be entirely automated through self-service.
For those contacts that are too complex and typically have longer handling times, analyse real-time desktop usage. Capturing screen recordings or simply sitting next to advisors as they take calls can provide excellent insights into why enquiries are taking time to resolve.
While doing so, look for the tell-tale signs of desktop processes that can be simplified. These include advisors:
Writing down numbers by hand
Switching between screens
Logging onto different systems
Copying and pasting information
Filling in forms
Retrieving data
Each of these processes can be automated. Nevertheless, to ensure that the contact centre gets the best bang for its buck, it's important to pinpoint many examples of where desktop automation can be applied.
By doing so, major savings in handling times will be made. If these savings are spread over a large percentage of calls, significant costs can be cut.
3. After-Call Work (ACW)
After every call, advisors complete ACW. When done well, this adds considerable time to the end of contacts. When rushed, inaccurate information enters the CRM system.
A classic example is when inputting disposition codes. How often do advisors pick the code at the top of the list, despite the actual call reason? Far too frequently, in many cases.
Luckily, robotic process automation (RPA) can now automate much of the ACW process, saving time and improving data integrity.
Through monitoring the processes that advisors follow and the systems that they dip into, bots can record an advisor's digital footprints during a call. They can then auto-complete much of the ACW form, generating an automated summary of the contact.
The advisor just needs to check the information, simplifying their job and trimming valuable seconds from every call.
On the earlier point of call dispositions, these can also be automated. The best way to do so is through speech analytics to detect the call reason. Linking disposition codes to the IVR is another option, so customers effectively input the codes themselves.
4. Contact Centre Reporting
Analytics, home-built systems and good old-fashioned spreadsheets are still widely used to report metrics in contact centres.
However, these all come with their downsides, especially spreadsheets. Risks to data integrity, huge file sizes and the lack of real-time insights are major barriers to great contact centre performance.
Add to this the hassle of collecting data from disparate systems, and it's easy to see how the day can slip away from contact centre managers and analysts.
Fortunately, business intelligence (BI) solutions can automate much of the process. This frees up leaders to spend time with their teams, ensuring that everyone is engaged.
Just take a look at this process improvement dashboard, designed for contact centres, that has been taken from a BI solution.
By creating a steady stream of data that flows through every contact centre system, the solution automatically feeds through metric results.
The analysis phase of contact centre reporting can also be automated. This technology drills down into the data, presents new insights and uses automation to streamline processes such as benchmarking.
With the entire organization on board, data can be extracted from other departments, pulling in fresh information that better informs service strategies.
Thanks to Graeme Gabriel at Calabrio
5. Proactive Customer Communication and Follow-Ups
Proactive customer communication can automate outbound communications, sending customer notifications via their preferred contact channel.
Good examples of proactive communication include sending:
Confirmations of changes in order statuses
Information requests
Appointment reminders
Payment notifications
These automated messages – which follow set rules within the customer journey – can increase customer satisfaction and reduce incoming contact volumes.
Another example of automation is customer follow-up. Instead of the advisor manually sending follow-up information after a customer interaction, the process can be automated.
The automation can be initiated by activities in a CRM system, contact disposition codes, customer selections in a self-service system or through many other methods.
Thanks to Sarika Prasad at Five9
6. Quality Management
Many advisors have regular, detailed reviews with their team leaders, where improvement plans are put in place.
Such improvement plans are often built on quality scorecard results, which highlight personal development opportunities.
Yet today many contact centres are still using manual quality management (QM) processes, sample checking and looking for the needle in the haystack.
To pinpoint the most useful calls to monitor – within an instant – and also gain automated performance insights, a QM platform can be just the trick.
Such a platform provides greater visibility, transparency and consistency.
7. Customer Feedback
Contact centres often use surveys through the IVR to collect customer feedback. In a sense, this automates the process for the advisor but not the customer.
Also, another issue is that these surveys are often somewhat flawed.
For example, I finished a call with my phone operator, querying why my service was only intermittent. The advisor then tells me there's nothing that they can do.
The post-call survey then asks:
Was the call answered quickly? Yes.
Did the agent greet you properly? Yes.
Was the agent courteous? Yes.
This is all heading for a 10/10 score, despite a resolution not being found.
Insights from a speech analytics system can determine both call intent and resolution, without the need to ask the customer. This is as well as separating service etiquette from service success scores. The result is that surveys are no longer needed and greater insights are found.
Thanks to Andrew White at Contexta360
8. Outbound Dialling
The way we communicate with customers continuously changes. Previously, when reaching out to contacts, advisors would manually dial the customer's telephone number.
Today, however, we can rely on automatic assisted dialling systems that streamline the outbound calling process.
Such a system requires no input from an advisor, giving them the ability to speak to more customers than they previously would have.
This ability to speak to more customers drives efficiency, while also increasing the chances of outbound success.
9. Archiving Call Recordings
One automated process that has helped to simplify how contact centres manage customer data is call recordings.
Most calls are recorded for monitoring and training purposes. These call recordings can be automatically archived by telephone numbers into dated folders.
A function like this improves how contact centres provide training across the board and bolsters transparency with customers.
How? Well, recordings can be easily accessed, shared and referred back to, as and when required.
Thanks to Reuben Lax at Comdata
10. Call Listening
Traditional QA involves manually listening to calls and subjectively scoring performance. Unfortunately, this takes time.
Also, supervisors can only assess less than one percent of total customer conversations, making it nearly impossible to get an accurate picture of true advisor performance across the call centre.
One solution to this problem is automation, which allows the analysis of every call centre contact.
Through QA automation, managers can instantly access objectives and call-centre-wide performance data in real time.
Contact centres can then compare customizable metrics across individuals, teams and business divisions to make more informed decisions.
Thanks to Frank Sherlock at CallMiner
11. Data Collection and Management
As with any repetitive activity, gathering data is relatively easy to automate. Using a bot for digital channels and an IVR for voice, customer data can automatically be collected.
Once gathered, it can then be used at other touchpoints throughout the customer lifecycle.
By doing so, contact centres increase efficiency and remove advisor effort, as they focus on how to help customers instead of asking the same questions over and over again.
Thanks to Annette Miesbach at NICE CXone
12. Contact Centre Conversations
Customer assistance via conversational AI helps customers find the information they need from the contact centre without speaking to an advisor – something many people prefer.
The sticking point is that only simple contacts can be fully automated. However, chatbots can still collect information at the start of the call and pass it on to the advisor.
Such an example revolves around the principle of automating parts of the advisor's workflow. Other examples include mechanizing those simple, tedious and repetitive tasks that the team take on.
Thanks to Sagi Eliyahu at KMS Lighthouse
13. Queue Time
One process that call centre automation can simplify is customer–advisor interactions, by enabling customers to find the information they need without speaking to an advisor.
To achieve this through automation, try coupling natural language processing (NLP) with IVR systems. This is called conversational AI.
NLP understands speech and generates relevant responses to customer queries, so certain customers no longer have to wait in the queue to find the answers that they're looking for.
Thanks to Alex Stenton-Hibbert at Business Systems
14. Schedule Adherence Management
Automation can support schedule adherence. When employees don't adhere to schedules, customers pay – in terms of longer hold times.
Understanding all aspects of employee availability – from their personal needs to organizational expectations – helps to identify where schedule adherence may potentially be impacted.
Outside commitments or internal issues can prevent them from adhering to their schedules. Spot these trends automatically, through real-time and historical data that's made available within reporting solutions.
These insights enable managers to stay well informed as they create schedules and better understand patterns in advisor behaviour.
Thanks to Mayur Pitamber at 8×8
15. Quality Calibration
Whether customers request service via the website, phone, social media, or chat, contact centre advisors should provide the same level of service.
Having the quality team score calls and then discuss areas of deviation will provide more consistency in the evaluation of advisors.
The calibration feature within quality assurance (QA) software makes it easier to compare analyst responses. It automates the process of finding deviations in how quality scores are measured.
QA software can also automate other manual processes – such as selecting contacts for call monitoring – while generating more data, customer insights and material for training.
Thanks to Jennifer Waite at Playvox
16. Compliance Processes
Automating consent before the touchpoint starts or resumes is a great way to cover all the bases.
No matter the channel, real-time automation ensures that touchpoints are fully compliant during any client interaction.
An intelligent outbound strategy – as well as extensive training and roleplaying to identify pitfalls and recognize potential conflict – can automate compliance requirements.
Just remember that compliance automation should be regularly reviewed and audited to accommodate new regulations, as well as regional, international and local exceptions.
Thanks to Piers Brown at Alvaria
17. Customer Lifecycle Management
Identify key moments within a typical customer lifecycle, such as registration, anniversary and contract renewal. Then, make proactive contact to cross-sell, upsell and use promotions to continuously engage customers.
Automation can then pinpoint those key moments. Once found, the contact centre may send automated messages to keep customers keen.
RPA may then monitor user actions, learn and replicate those actions to improve accuracy and increase efficiency.
Thanks to Mark Walton at Sensée
18. IVR Processes
Replacing current IVR systems with more bots enables clients to answer simple enquiries through self-service capabilities.
These bots can also prequalify enquiries and support advisors when handling more complex questions – giving them all the information they need before a call and ensuring that customers feel listened to.
Additionally, implementing bots may also lead to significant first contact resolution (FCR) increases and greater call centre efficiency.
Thanks to Neil Fulton at Odigo
19. Customer Segmentation and Engagement
By implementing a solution that has a customer data platform and customer engagement capabilities, contact centres can automatically connect data.
In doing so, they can create customized customer profiles, apply filters, organize customer conversations using tags and create automated omnichannel campaigns. The latter can be based on targeted segments or customer behaviours.
Such an example shows that automation is about much more than driving efficiency but meeting evolving customer needs and expectations as well.
Thanks to Mirza Hadzic at Infobip
20. Delivery Queries
Simple, transactional queries are prime candidates for self-service automation. A great example of this is checking on an order's progress.
Queries like this can be great, but the key is to start simple. Take a limited element of the customer journey and iterate to scale and grow it based on feedback.
Such a process is important for many reasons. For example, if a self-service portal tracks a delivery, yet calls related to this contact reason are still incoming, find out why. This feedback is critical to improving automated customer journeys.
Thanks to Ben Booth at MaxContact
21. Transactions, Returns and Account Changes
Automation will simplify many processes, but the most glaring opportunities are in transactions, returns and account changes.
Within these areas, many queries are often quite basic. For instance, a customer may want to change the payment date for their credit card. This is something that an automated assistant could help them with, rather than speaking to a human advisor.
In turn, that customer will be dealt with speedily, which is a critical factor in customer experience, given the low level of complexity required.
Thanks to Ashley Pieczynski at Cirrus
22. Real-Time Performance Insights
Automated guidance provides real-time suggestions and advisor assistance during customer interactions. This equips advisors with insights that enable them to efficiently manage the call.
When incorporating NLP, this type of guidance also analyses tone of voice to understand the nature of the discussion.
In doing so, the system provides advisors with suggested solutions, next best actions, steps to troubleshoot particularly thorny issues and guidance on regulatory compliance.
Thanks to Jay Gupta at Talkdesk
23. Live Chat Interactions
Virtual assistants can sit on the company website and field customer queries, as advisors often do on live chat.
The assistants are best used when answering frequently asked questions (FAQ) – like the status of an order or where their shipment is – which go beyond the capabilities of an FAQ page.
Deploying a virtual assistant to answer these and many other questions 24/7, frees up advisors to focus on high-value interactions that need a human touch.
Thanks to Tim Kimber at Vonage
Discover more insights into implementing contact centre automation by reading our articles: