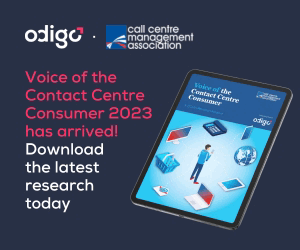 Our panel of experts discuss growing trends in customer communication that may significantly impact contact centre interactions.
A Digital-First Future
Companies are finding several new ways to engage with customers.
Choose digital over voice. While voice won't disappear, Generation Y and Generation Z are increasingly choosing digital communication channels ahead of the phone.
Use messaging services like WhatsApp, Apple Business and WeChat, as these channels are quickly growing.
Engage and abandon social channels constantly.
Have richer digital interactions with more imagery, visuals, and videos, as businesses aspire to connect with digital customers on a more personal level.
Also, customer journeys will continue crossing multiple digital and physical channels, blurring the line between digital and physical.
The result is that digital customers will expect the same service, attention and resolution as in-store customers.
Empower Customers to Help Themselves
Future customer communication will be largely autonomous due to the growth of self-service. Yet such a future hinges on much more than technology. It requires changing business goals and processes, too.
For example, contact centres may need to:
Prioritize resolution in any channel, acknowledging customer preferences while avoiding costly transfers to live support.
Optimize support content on websites, chatbots and mobile apps to drive positive search experiences, as search is where customers often start their journeys.
Improve and centralize their knowledge bases, enabling faster resolution and containment in the IVR.
Instead of thinking about self-service as a product, treat it as a customer support arm and focus on designing the systems based on how customers access, search and find resolutions. Doing so will fully empower users to solve problems and answer questions without support.
Thanks to Brian Mistretta at NICE CXOne
Think Proactive, Not Reactive
Rather than waiting for customers to tell contact centres what is wrong, stay ahead of the curve and keep communicating before problems arise.
Many companies are already doing so, reducing customer effort and adding value to customer experiences in the process.
In fact, according to a 2021 BT study, over 75% of customers like receiving a proactive message when:
There are signs of fraud on their account
It reminds them about an appointment/delivery
A policy/contract is due for renewal
Yet, whatever the message, it should either inform, adjust or benefit the customer.
To guarantee that proactive communication does just that, add rules to customer journeys, ensuring that alerts stay relevant and arise when they matter most.
Spotting these opportunities starts with gathering interaction reason data, assessing FAQs and assessing feedback.
Just try not to boil the ocean. Adding too many proactive alerts at once can lead to unmanageable customer journeys. Take it slowly, add one at a time and measure the impact.
Social Customer Service Is Here to Stay
Think back to 2010. Social customer service was all the rage. It was going to transform the industry. However, after a few years, the hype began to dwindle.
Initially, advisors weren't sure which posts to respond to, contact centres grappled with marketing departments for control of the channel, and manual forecasting was problematic.
Yet social still delivers value. It allows companies to offer excellent customer service within the public arena, which followers witness and appreciate. Plus, social media is not going away. New platforms are creating opportunities to engage with customers all the time.
As this is the case, try to develop a clear social media workflow that tracks every post that references the brand across several platforms.
To achieve this, embrace social listening technologies. Google Alerts is one tool that helps to track social platforms, as well as third-party review sites. If integrated with the CRM system, contact centres can capture the social posts that reference the company, link them to a customer and track their journey across different channels.
With such a workflow, advisors are then fully equipped to respond and deliver improved social customer service.
The Future Lies With Data
As the old saying goes: "Weighing the pig doesn't make it fatter." In other words, analysis by itself doesn't deliver improvement. Just because a contact centre has identified a channel improvement opportunity, it doesn't mean that it's improving.
Too often, contact centres become overwhelmed by the numbers and lack the time to "fatten the pig" and improve customer service. The key is to speed up the analysis phase.
Thanks to the growth of digital channels and new technologies, it's now easier to record transcripts, analyse interactions and mine insights.
Business intelligence tools enhance this process by integrating key information sources, modelling data and spreading insights across the whole business.
With newfound time and insights at their fingertips, contact centres leaders can improve customer communication by mastering a "test, learn, optimize and embed" process to help them continuously improve.
Thanks to Magnus Geverts at Calabrio
Reverse the Traditional Approach
Traditionally, the customer is required to do most of the work. They initiate contact, provide details, explain the issues and then they wait on hold.
What if contact centres could begin to reverse that? After all, time is precious. Surely, an expert customer service strategy should consider this.
Preserving customer time translates into efficiency for businesses too. It is already possible to use IVR technology, so while a customer waits in a queue, they can confirm their identity, explain the context for their call and receive suggestions for self-service routes, if relevant. Then a conversation can get straight to the point.
What if a contact centre took this one step further? Companies know a lot about their customers, often even before they dial. A declined payment card is an excellent example of this. If the customer then calls using a known number, give them the option to straight away confirm if that is the reason for their call, rather than having to listen to a list of lengthy unnecessary options.
Even better, what if an advisor calls them first? Personalized, proactive and appropriate responses may improve both efficiency and customer experience.
Customer Convenience Increases Engagement
Convenience encourages a customer to interact with a business and increase engagement. Intelligent assistants enable this.
Take the example of car insurance, where data is available from inside the car's black box, the driver's location history on their phone and inside the provider's servers.
A virtual assistant could use all of this data – on behalf of the customer – to negotiate and provide them with a choice of car insurance options.
With such simplicity and speed, providers can enrich their services with innovations.
Thanks to David Noone at Odigo
In-App Services Will Expand
Generally, mobile users have little time or desire to endure the inconvenience of logging into websites, raising support tickets, scrolling through complex FAQs and entering information into their devices. They also wish to avoid lengthy phone, email or chat conversations while travelling.
"In-app service" addresses all this by embedding service functions into mobile apps, ensuring advisors can handle service queries faster and more accurately.
All information relating to a query is then automatically collated across multiple interactions and channels within the systems of the smartphone and service provider.
Analytics technologies enable this by providing deeper visibility into customer actions and service provider responses.
Thanks to Simon Hunter at Sensée
More Communication Channels Will Emerge
While some experts claim that the number of customer service channels will shrink as consumers coalesce around a few favourites, others assert that the methods customers want to use will continue to expand.
If the recent past is any indication, the expansion crowd has the edge. New social media channels and messaging apps have emerged, allowing consumers to access services more conveniently.
A fundamental goal for contact centres within this "expansion reality" is to deliver the same quality experience, regardless of how customers choose to communicate.
Thanks to Jennifer Waite at Playvox
The Future Is Automation Driven
Humans are not digital. Our ability to listen, understand and connect multiple historical transactions – as well as current and future influencing factors – is precisely zero! We are not designed for the big-data world.
Therefore, the future of customer communication will come through:
The next generation of augmented agent support technologies
The next generation of automated agent
Both technologies will go far beyond the very crude AI and automation techniques of today. Typically, these scan for known questions or actions with predefined response paths.
Instead, the future is natural, conducive, emotionally intelligent, understanding of internal and external factors, available in any format and channel, as well as accessible at any time from anywhere.
Thanks to Andrew White at Contexta360
Digital Conversations Gain a Human Edge
Digital interactions can often lead to one feeling isolated. Whether a customer chooses to communicate in-person or online, the challenge for all organizations will be maintaining tailored services and providing a smooth, human-like interaction.
Innovation is crucial here. For example, when COVID-19 forced the team at Vodafone to work from home, it built a dashboard that offers real-time metrics. These included queue times, live NPS scores, and average agent handling time.
In doing so, managers could respond quickly to any changes in service levels and provide guidance, boosting the customer experience and making it more human-like.
Thanks to Seb Reeve at Nuance
Remote Strategies Will Rule
Most contact centres now operate with hybrid working models. The result is that advisors are having customer conversations from their own homes.
In a bid to reduce attrition, many operations will press ahead with such a strategy. Yet to ensure consistently strong performance, contact centres can focus on reducing noise levels and distractions. Providing the right tools for remote working is crucial for doing so.
High-quality audio and video conferencing solutions enable staff to engage with customers and deliver the best customer experience.
Uninterrupted and Focused Communication
Noisy environments impact concentration and increase stress levels – a problem that has proven difficult for many following the switch to remote working.
Headsets that share data and analytics regarding background noise enable companies to ensure that the customer experience is good and protect staff well-being.
From these insights, managers can address issues, including poor-quality audio on customer calls, as well as background noise.
Thanks to Nigel Dunn at Jabra
Customers Will Demand Greater Flexibility
Many customers wish to have conversations over SMS, WhatsApp, Facebook Messenger more frequently. However, there are many influencing factors as to what they choose.
A customer who wishes to talk about something very personal may feel more comfortable writing this down as part of an SMS message or email. Somebody who needs an immediate response to a request, however, may opt for webchat or voice.
The geography of a customer also plays a part in communication methods. For example, most customers in the UK remain inclined to call, and getting a customer to adopt another channel is often difficult. Alternatively, in the US, customers are happier using other channels like live chat instead of calling.
The takeaway here is that, over the coming years, it will become vital to give customers the ability to choose how they want to have a conversation.
Thanks to Drew Naylor at MaxContact
AI Takes a Foothold in Contact Centres
The ability of AI to handle routine tasks and common questions – regardless of the time of day – will improve. In time, this will further reduce operational costs, improve customer experience and empower agents.
Also, IVR and AI-based communications will keep gathering valuable information, such as customer intent, which can prompt agents or help divert transactional contacts.
Finally, contact centres will become increasingly clever in using other tools, like AI-infused knowledge bases. These tools can be used, for example, to send FAQ information to diverted customers via SMS or email.
Thanks to Stephen Roberts at Business Systems
Many Companies Will Increase Engagement
Gone are the days of reaction. Brands must consistently engage with customers to maintain customer loyalty.
Anyone that engages with your customers has the power to drive revenue. With the right tools, the contact centre team can become trusted customer advisors and "concierges".
Just remember that every customer conversation matters. The contact centre team are the best ambassadors of a business. Train them to represent your brand, values and policies appropriately and consistently.
Thanks to Jay Gupta at Talkdesk
Self-Service Becomes a Priority
Customers want to self-serve and get their answers without having to reach out to the company. Companies will recognize this and strive to make customer experiences simpler.
However, when self-service is not possible, they need easy ways to communicate with the company 24/7. Bots and interactive voice assistants may well help to fill the gap.
Whatever the case, the contact centre channel mix will change as organizations continue their digital transformation journeys.
Thanks to Joanna Palmer at RingCentral
Personalization Leads the Way
In the future, companies will strive to prioritize communication and utilize tools that make every interaction feel personal, human and unique.
Successful integration of technologies across all parts of the business will enable this.
The CRM will play the central cog within these integrations. When connected to other systems, advisors gain instant visibility of a customer's complete profile and touchpoints.
Thanks to Mayur Pitamber at 8×8
A Video Boom
The use of video in the contact centre will likely accelerate – in terms of customer support, "how-to videos" and answering frequently asked questions (FAQs).
One industry in which this is very likely is retail. Since the start of the pandemic, brick-and-mortar businesses had to quickly adapt, building a better e-commerce presence.
As this continues, the unification of offline and online retail experiences will grow stronger, and video will be a key enabler in making that possible.
Thanks to Tim Kimber at Vonage
Contact Centres Control Internal Communications First
One of the biggest lessons learned from the global pandemic is that internal communications affect external communications.
By communicating and committing to customer service expectations, contact centres can minimize internal and external anxiety.
Also, improved communications help to easily update your employees in real time while keeping your customers in the loop.
Digital multichannel communications are ideal for this purpose, while proactive channel management can also be a gateway to improve customer experience.
Thanks to Cameron Thomson at Alvaria
Voice Continues to Rule the Roost
Some consumers have long preferred the telephone and will stick by the channel. Others will do so because they lack the digital skills to embrace live chat, messaging and video calls.
Nevertheless, the digital skills of every generation are improving all the time, and new channels will continue to emerge.
To fully understand the usage of each channel, analyse and monitor interactions at scale, not in silos.
Such an approach allows the contact centre to identify which channels are most popular, where to shift support and where frustration occurs.
Thanks to Frank Sherlock at CallMiner
Customer-Centricity Is the Key
Customer-centric means being available on the preferred channels of the customer base. It also requires linking all these channels and the data gathered in one location.
Personalization is critical too. Yet contact centres often struggle in this area.
A recent infobip study found that 74% of consumers believe the messaging of most brands lacks a personal, human connection.
In addition, almost half (47%) of consumers ignore impersonal messages from companies.
Luckily, new technology-driven by AI and digital channels will empower a new age of customer communication – one that is defined by a personal, conversational and efficient digital experience.
Thanks to Nikhil Shoorji at Infobip
Speech Recognition Makes Its Mark
The latest advancements in artificial intelligence and speech recognition are designed to satisfy customer demand 24/7.
For example, intelligent virtual agents provide conversational self-service experiences. These automate a wide range of tasks, such as appointment scheduling, to resolve customer questions quickly without an advisor.
With such an approach, advisors may focus on complex customer interactions that require human support and empower customers to complete simple tasks and find quick answers to FAQs.
Thanks to Sabine Winterkamp at Five9
Companies Meet Customers on Their Preferred Channels
In the future, customers should have the ability to contact companies via whatever method best suits to them.
While it's unlikely that a pension provider serving baby boomers would ever offer TikTok as a service contact channel, it's entirely feasible that other companies would.
If a customer spends time in a particular channel and would use it for interacting with a business, then companies will be present there too – and not just from a marketing perspective.
However, as companies adopt more channels, self-serve will become more important, with customers solving their own issues for the most part.
Thanks to Sean McIver at MaxContact
Discover more contact centre trends to keep an eye on in the following articles: